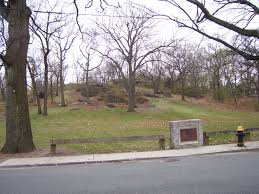 I also realized it was from Bill M____ that I learned the expression, "wie geht es,  Fräulein, is been gut?'  He told.me that if I went to Germany that was I should say to any young women I met. I never knew what it meant until years later when I decided to take the chance to use it.
I was working for a congressman in DC. I was waiting in the outer office to see him having been told a group of German dignitaries were meeting with him. As they were leaving three or four women were in front. I figured I'd impress them. I uttered my long remembered German expression on them. Their looks told me I hadn't impressed them. Later I decided to look it up. It means as best I can tell: ''how are you, miss, have you been good?"  What was wrong with that? But digging a little deeper the problem was the word Fräulein which assumes an undue familiarity as well as a young single woman.
In retrospect I was a little crazy greeting those women like that without knowing what I was saying. Which leads me to a conclusion I arrived at talking to some of my old friends at the reunion. A lot of them seemed to have a little bit of craziness about them – maybe they appear perfectly normal among strangers – but in the closeness of friendships listening to the old stories and present expressions it was difficult not to notice that.
Russy was one of the first ones I spoke to. He told.me he was living back in the neighborhood but seemed upset. He said earlier that night before going to the reunion he went into his room to get his jacket to leave for the reunion. A guy he did not know was in there trying his jacket on. He asked him what he was doing. The stranger said he was looking for a cup of  coffee. Russia told him he didn't have any. I never found out what happened next. Someone came along and greeted Russy as a long-lost friend and whisked him away. That happened a lot. Many conversations were interrupted by others seeking to say hello and add their two bits.
Billy B____  greeted me with, "I thought you were no longer with us. I thought you passed a while ago.' I asked him why he thought that. He said, "I see your brothers off and on but haven't seen you." It seemed he was disappointed I was still around.  I asked him how Harry was doing.  He said good  I recalled how Harry called Symphony Sid around Christmas and asked him to play "White Christmas" by Fats Domino which never existed. He thought it would keep Sid busy for a while looking for it. One of the last times I saw Harry he was going by the alias Henri Butain.
Billy was with Ralphie V____ who told me he bought Ann C____'s house a while back and still lives there. Ann was the heart throb of all us young guys. We all knew where she lived so Ralphie knowing that figured it was the best way to identify where he was living.  Also with them was Paul D____ whose older brother Al was a close friend. I told him how Al, who died young, was a big fan of a band leader which made me into one too. I couldn't remember the band leader's name. I kept thinking Benny Goodman but knew it wasn't him. Later I remembered it was Glen Miller.
Peggy S____ was nice to see and talk to. Lots of old memories came back. She married Gerry D ____ a  real nice guy who died a bit ago  after a long illness. We had good stories to tell about him. He spent his career as a ship's engineer laying cyber optic cables across the oceans spending six months at a time on board. He'd be relieved by his brother who took up the other six months.
One of the last times I saw him was when a Pope came to Boston. We met standing on the sidewalk near Carson Beach. We talked about getting together but I guess life and the way of the sea got in the way. I reminded Peggy that she lived "over the bridge." She laughed and said that was the expression Gerry used to say to her. We always felt that those who lived "over the bridge" were a little more, as we said back then, "stuck up" than they should have been.
(continued tomorrow)