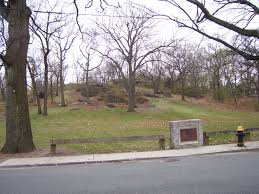 In the latter part of this month, the day after Thanksgiving to be precise, there will be a Savin Hill reunion. I've purchased my ticket a couple of weeks ago. It is number 254. There are supposed to be only 300 tickets that will be offered for sale. It seems that it may be a sell out, or as we used to say when I lived there, 13,909. That number of course needs no explanation to anyone who grew up in the Boston area back in those old days.
I'm not much for reunions but I try not to miss the Savin Hill ones which come at helter-skelter intervals about every so often when some few get it in their heads that they'd like to get together with some others. I heard about this one from my male siblings whose friends are the ones putting it on. I figure there won't be too many more because the Savin Hill of our youth has gone with the wind.
I believe at one time our neighborhood reunion was called the St. William's reunion. That was pretty much was another way of saying Savin Hill. So much of the life growing up in Savin Hill surrounded that church.
Anyone remember St. William's championship band? It marched in New York City on St. Patrick's Day. I was 14 years old at the time. I was not in the band but my friends were. I convinced my folks to let me go with it. My one main memory is going into a diner-type restaurant with some friends and ordering Salisbury Steak. We expected T-bone steaks. When they brought out hamburgers we really felt cheated.
Growing up In Dorchester we identified ourselves by the parishes we lived in as well as the secular name. Because the boundaries of Savin Hill were never clear especially on the opposite side of "over the bridge" where the church was located my memory is that it was the parish's boundaries that made one from Savin Hill.
St. William closed in 2004. It was merged with St. Margaret. I believe MRM closed the year earlier. The combined church was given a different name. Even at this late date there are more Dorchester Catholic church closings in the offing  according to the article as the winds of change blow across the area in great part caused by disappearance of Catholic parishioners. Also blown away it seems to me, although that might have happened even earlier than the church closing, was the esprit de corps that once existed there. That it existed is why there can be a reunion so many years afterwards.
The name Savin comes from the Savin trees that used to grace the hill at a place we called the woods. I haven't been there for years but there is a plaque at the bottom of the hill, pictured above, which notes that area used to be called Rock Hill. Here's a little history of the area. How much of it is true is anyone's guess. One part is somewhat misleading. It says: "Savin Hill's population for most of the 20th century consisted primarily of white middle- and working-class families, most prominently Irish-Americans." True there may have been many Irish-Americans but there was such a mixture of kids from other ethnic backgrounds Italian, Polish, Lithuanian, Ukrainian, German, Swedish, Scottish, English, etc that one really is reaching to suggest it was mainly Irish. When we hung around with each other the backgrounds melted into insignificance. A more apt description would have been "most prominently Catholics of European backgrounds."
I pretty much lost a close association with many friends from the neighborhood sometime after I was in law school and married a foreigner (someone not from the area).  On occasion I'd run into one or the other and it was like picking up the conversation as if it happened a couple of days earlier. I still stayed in contact with some. I will be going to the shindig with two of them. I'm hoping to see some people who I haven't seen in decades although my experience at my college reunion was learning that some I had hoped to run into had gone on.
I'll temper my expectations. I'll be pleased if I see any of the old guys. As far as the old gals are concerned, they usually don't show up. I'm not sure why. Perhaps, as one of my friends said after a reunion that took place about 25 years ago: "the guys didn't age at all but the women really did."  I hadn't noticed that to be the case. This time, if any of the old-time gals show up, I'll try to be more observant to see who has aged the best.