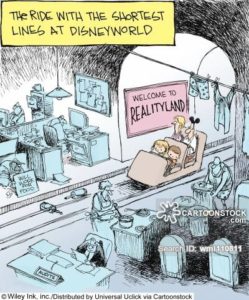 Trump plans to sell America. I don't mean in the traditional manner by telling of our freedoms and values but literally. He is planning to do what the Russians did under Putin which is to turn over public assets to private individuals. You saw how well that plan worked for Putin; both he and his close buddies became billionaires. No wonder Trump admires him so much.
One thing we can be thankful for is that unlike in Russia where almost all things of value were owned by the state many of the assets in the United States cannot be sold by Trump because they are already owned privately and most operated in a fairly proper manner. The reason that the operate like that is because over time rules and regulations governing their behavior (like child labor laws, workplace safety laws, food safety and protection from harmful drugs) have been developed and the companies forced to follow them. Trump's plan to remove many might be goof for the industrialists but not the public. Keep in mind our history has been a battle to restrain corporations from fleecing the public by taking shortcuts.
Since much is already in private hands as it should be what therefore is Trump going to sell?  As best one can tell he wants to turn over the infrastructure and some federally owned buildings and part of the lands owned by the government. These will all go to individuals whose bids are acceptable.
This has all the appearance of the Russian dealings where insiders got special deals on public assets. These American buyers like the Russian insiders will be turned into billionaires over night. It will be good to be on the inside in.a Trump White House and plenty of benefits will accrue. They we'll be told that these were all self-made people and many of the rubes will spout that line.
You know how the game will be played. Trump will have his people in charge of agencies. They will be told to identify their assets that could be run by the private sector. They will be put out to bid in such a way that the Trump boys will get the winning bid at the right price.
Expect him to have federal owned buildings sold and the agencies in them lease back space from the new private owners at "market rates."  We get a glimpse of that now with the Secret Service telling us it will have to lease two floors in a Trump owned building in N Y City that will cost millions of dollars a year.  The Secret Service has not problem spending our tax dollars especially if it ingratiates itself with the president-to-be.
I assume those two floors are vacant now. Trump immediately gets a multi/million dollar windfall. But that is just a taste of what is coming.
Those who voted for him liked the idea he was a business man. Now they'll see how he will give everybody the business. Trump looks at everything in his life wondering how he can make money from it.  He is too old to change. He is America's Jacob Marley who will go to his death counting his money; not Ebenezer Scrooge who will suddenly change.
We will under Trump sell our roads and bridges. They will be bought by private companies. We will pay dearly for using them.
Signs of the way things will be done are those new electronic toll collectors on the MA Pike. Expect them soon on highways you now travel over for free. Then with a flick of Trump's hand they'll be owned by his friends.
One thing I'll never get over is how a wealth rich guy who never did one thing other than sate his greed fooled the poor folk into thinking he cared for them. He was going to change things. First off, reduce the taxes on the rich.
He is the closest thing in the world to Leona Helmsley  who like Trump was a rich New York City resident who took the words out of Trump's mouth when she said: "We don't pay taxes. Only little people pay taxes." 
You ain't seen nothing yet.