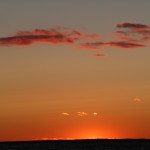 I wrote on Saturday that the indictment of Whitey by a state prosecutor would make no sense. Fred Wyshak has taken him off the street and will insure that he never again walks as a free man. He has arrange a cell for him at ADX, Forence, Colorado.
Speaking of Wyshak, I don't agree with lots that he's done. He picked up a can full of worms and did the best he could with it. Was he misguided in some of his actions, no doubt about it in my opinion. The bottom line is he performed a public service in bringing Whitey to justice. But I can't avoid wondering if the price he paid was much too great and whether the tactics he used in doing it pass the smell test.
One of those tactics was allowing his corrupt witnesses to lie on the stand. I know he'll say he believed there was a masked man in the back of the car that murdered Halloran and Donohue and that Weeks never spoke to that man or anyone else in the gang to find out who it was but for me that is pure nonsense; as is, just one other example, believing Flemmi did not murder the two young women for his own reasons, even though Bulger may have been with him. Then allowing Flemmi to come in with a story that Bulger caused the Davis woman's death rather than that he was so consumed with jealousy he had to exterminate her when she told him she wanted to move on.
Debbie Davis never got to move on, but I want to do that and go beyond Whitey and Wyshak to look at the detritus that is left behind. Wyshak has washed his hands of all of it suggesting that time has taken away his right to inquire into it. I'd suppose he is mostly right about that although if he really worked hard he could probably come up with some act within the five years statute of limitations that would give him a shot at some of these standing hoodlums.
Yet we shouldn't expect any more from him in these matters. It is time he gives it a rest. After all it is twenty years since he first got involved. He'll take his bows and move on to prosecuting the probation officers for racketeering.
What then is left to do. Lots! But four of the main guys are off the table: Whitey, Stevie, Weeks and John Martorano. Except for Whitey, they all have agreements with the Suffolk and Middlesex DAs that they will get a pass on their past criminal  activities if they cooperated with  federals which they did. So who is left – Pat Nee, Howie Winter, and James Martorano. They were allegedly involved in some of the past murders.
Pat Nee is the easiest target.  It could be inferred from the evidence that he was involved in a half-dozen murders not the least being that of Brian Halloran and Michael Donohue where he was in the back seat with the grease gun; and there's evidence that he was the one who provided access to the home of his brother where three murders were committed, Bucky Barrett, John McIntyre and Deborah Hussey, and assisted in both the Barrett and McIntyre murders.
How then do you get the proof against him. It would be tough involving him in the Halloran and Donohue murders since Flemmi is the only one who puts him there. So you'd want to add Weeks. He could be called before the state grand jury and inquired of about the hit on Halloran. He cannot take the 5th Amendment since he can not incriminate himself on anything that he says. There is other evidence that the person in the back seat was not masked so if he testified to the mask story to the grand jury a possible perjury indictment could result.
There's also Nee's admissions in his book that would assist with developing the case against him especially when it comes to John McIntyre.  A good investigation against some of these people who were in league with Whitey and who have not been protected by the federals should be undertaken. It should have been done a long time ago but for some reason both the Boston Police and the Suffolk DA have been reluctant to do this. I really can't figure out why. Yet the statute of limitations does not expire in murders so being late to the scene doesn't matter.
I'd suggest anything that can be done to get a murderer off the street should be. The federals have done their part in cleaning up the mess but it's time for the state prosecutors to finish the job.