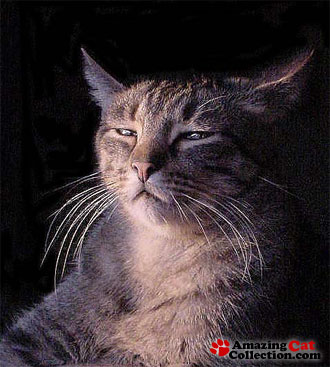 Members of Congress; other distinguished guests, and the American People:
I thank President Obama for declaring Martial Law and relinquishing the duties of Commander-in-Chief to me. In this role I will ask Congress for specific actions and expect they will be taken for under Martial Law Congress exists is to assist the Commander-in-Chief in executing the duties imposed upon him.
There is a season for all things. Our season for sacrifice has now arrived. Our nation is in grave danger from the forces allied to or inspired by the Islamic State.
This enemy, the Islamic State, has beheaded our citizens and has inspired attacks that have murdered peaceful Americans in our beloved country. The Islamic State has declared war on us. Later today I will stand before Congress and ask for a declaration of war against the Islamic State.
This is not a war against terrorism which can never be won. It is against an identifiable group. If other groups arise to threaten us, we will treat them in the same manner as we treat the Islamic State.
The Islamic State has under its total control vast swaths of land in northern Syrian and central and eastern Iraq which include two major cities: one in Iraq called Mosul a city of 650,000 people; the other in Syria called Al-Raqqa which with its surrounding area contains approximately one million people. It has drawn forces from almost all nations of the world in its fight against us and has called upon its followers to attack targets us.
Make no mistake we are at war. War demands from those who enjoy the benefits of freedom and liberty to share in its burdens. Those on the battleground in our armed forces will sacrifice most; the rest of us can no longer accept them doing it alone..
Our war plan is simple. We will destroy ISIS by taking from it all the land over which it exercises control. We will free the millions of people it holds in bondage. We will remain there as we did in Japan at the end of that war until we are assured the people living there can do so in safety. .
We did not ask for this war into which we have been thrust. We must pick up the gauntlet thrown in our face or forever cower waiting for the next outrage to be perpetrated on us. Do not be mistaken into thinking this will be easy. We will be tried to the limit of our strength but we will prevail.
I will ask and expect Congress to impose a 5% war sur tax on all Americans. There will no longer be war profiteering where some get rich and others die. I will ask that a tax of 85% be placed on all profits made from assisting in this war effort. The money raised from this tax will be dedicated to the families of those who sacrifice the most or those injured.
I will ask and expect Congress to establish a National Service to which all men and women of a certain age will be eligible to be drafted and required to serve until the end of this war. The draft will be by lottery with no exemptions, deferments or exceptions. No longer will the Donald Trumps or Howard Deans or Dick Cheneys or Bill Clintons or Alan Dershowitzs avoid serving and be able to claim the benefits of this country. The National Service will place the draftees into military, medical, auditing, or other public service slots in accordance with the demands that exist from time to time. This bringing together of our youth from across the nation will result in greater appreciation and understanding of our differences.
All Americans expect to be protected by their government therefore all Americans must be involved in our protection.
I will order our military to begin immediate preparation for the imposition of a no fly zone over all of Syrian and Iraq. No air plane traffic of any kind will be allowed to fly without the permission of our armed forces. I have also ordered our Army and Marines to prepare several decisions for immediate deployment; the Navy will forthwith send four of our nuclear aircraft carriers with supporting naval forces to the Middle East. Our Air Force will forward station all of its combat forces and actively assist our ground forces in our war.
I will establish a War Emergency Board that will control of all air plane, rail and interstate traffic in the country. It will have the power to seize land for the military training if such is deemed necessary to increase our armed forces to the strength necessary for carrying out our mission. This Board will also have the power to direct industries to assist our country in our war effort.
This is America's fight. I expect all American people will join in. As to our friends and allies throughout the world you can assist us or get out-of-the-way. As to those who wish us ill, watch and see how we act against those who do.
Until the day of ultimate triumph I can only offer you days of hardship, sorrow and sacrifice. Our history teaches us we are at our best when all are united in common purpose. With God's help the war will be swiftly concluded, the state of Marshall Law ended, and we can return to our normal lives.