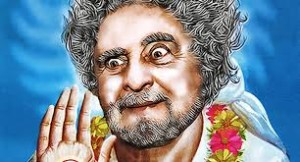 I wrote how siting through FBI Agent John Connolly's trial I settled on the idea he was being prosecuted because he embarrassed the FBI. That may have been the motive of the FBI in prosecuting him so it could pretend he was doing what he should not have been doing when he was actually doing his job. But it did not seem to be the motive of the prosecutors in the case.
The prosecution team included, or I should say was led by, Fred Wyshak. The prosecutor trying the Connolly case in Boston was John Durham. Wyshak is the prosecutor who hid the memo that I wrote about the other day that contained information that I suggest should have been disclosed to Connolly.  It seemed to me their motive in bringing the case was to squeeze Connolly into providing information  to them on the former president of the Massachusetts Senate, William "Billy" Bulger, the younger brother of Whitey Bulger.
Unfortunately for Connolly he had nothing to give them on Billy or anyone else. He could have made up some lies about him. It would have been simple. All he had to say was that Billy told him to protect Whitey or he gave Billy some money from Whitey and lickety-split he'd probably have been the toast of the town. I happened to mention to Connolly late in the trial that seemed to me to be the purpose of the case. He said he could never lie about anyone because he would not be able to live with himself the rest of his life. So for not lying, something that has become quite routine lately in American life, Connolly sits in a Florida prison for made-up crime where his earliest parole date will get him out just before age 100.
You're probably tired of me beating this dead horse complaining about this but there are so many thing that were unusual that happened to Connolly that as much as I want to think things are on the up-and-up the memo incident suggests to me that perhaps despite my experience I have been naive.
Here are the odd things that I've written about before on this blog which seem to indicate some sinister force is operating to keep Connolly in prison.
'1. The FBI never backed him up knowing his job was to deal with Top Level Informants. On that score I never could figure out why that was not gone into in-depth during his trial. I wondered why Connolly remained silent about that.
'2.  During Connolly's trial a major witness against him, Frank Salemme, committed perjury. He also told an FBI informant in prison that he was told what to testify to by the prosecutors and was getting his revenge on Connolly. Salemme's testimony was important to some of the charges for which Connolly was found guilty. On appeal the First Circuit Court of Appeals made light of Salemme's testimony and passed it off as not important even though it was critical.
'3. Connolly was indicted by Florida for a murder  for which he was found not responsible in Boston. No argument of double jeopardy was presented in federal court by habeas even though the prosecutors in both cases were the same.  Also, if Connolly was acting in the course of his duty the Supremacy Clause of the Constitution should have protected him from state prosecution yet it was never raised.
'4. The crime for which Connolly was convicted in Florida — murder by gun — exists to deter criminals from bringing guns to their planned crimes. It heightens the penalty. The Appeals Court in Florida to keep Connolly in prison made new law. It said if you have a gun or other weapon on you during any stage of planning a crime you are guilty of murder by gun even if the person who was murdered was strangled or poisoned. Few seemed to understand how flagrantly wrong an interpretation of the law that is by the appeals court. This could not have occurred without their being a special animus toward Connolly.  Why?
'5. The deliberate non-disclosure of the memo by Wyshak. Add to that the answer Wyshak gave when asked after Connolly's Florida conviction where Connolly went wrong. He said,  "He got too close to South Boston and the Bulgers."  
That sort of brought the circle to a close. Wyshak suggested Billy Bulger was a force for evil. It was Billy Bulger after all who was the target.  There we have it. All the shenanigans going on in Connolly's case seem to result from him not lying. Too bad for Connolly he was not a criminal. If he were then there being no honor among criminals he would have lied as Salemme and the other witnesses against him did.