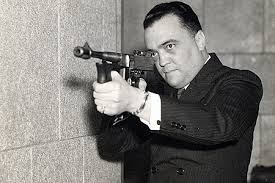 On October 17, 1984, James A. Ring, the supervisor of the FBI's organized crime squad in Boston wrote a memorandum to the Special Agent in Charge (SAC) James W. Greenleaf. On October 18, 1984, Greenleaf responded to this memorandum.
Ring took over the supervision of the organized crime squad in 1983. His memorandum starts out by saying Flemmi is in a closed status but "information volunteered by this individual is accepted." Figure that one out.
Flemmi is closed on their books. They are still using him as an informant as if he were not closed. If nothing else, this shows the FBI records are deliberately false. Both the SAC and supervisor don't even blink an eye at this. Flemmi will later testify he never knew he was ever closed out. This is FBI chicanery as usual.
Ring continues that he knew of "the sensitive and difficult assignment in handling" Whitey and Flemmi. So he made a point to meet with both of them to observe "the manner in which the contacts were handled and the informants degree of productivity."  He met with them on "approximately 4 occasions." (How is it Ring can't give the exact number. Aren't the agents supposed to keep records?) He said the last meeting was on 9/10/84 a little over a month from the time of filing this 302.
His report is strange since he is supposed to decide their "degree of productivity", which would mean finding out what information they have provided in the past or had available at present. Yet nothing about that is set out. Reading it, all he got from them were complaints about the State Police and Norfolk County DA having "a vendetta" against them and that they were investigating them.
Ring tells how "It was discussed" whether to put Whitey, like Stevie, in a closed status. He said he refused to close them out back then and continues to be of that mind because if the FBI cut off contacts with them, "it would be a clear and present signal to them that significant investigative activities may be taking place."
Yet later in the same 302 he tells how they already know that significant investigative activities are taking place. He writes about what they told Connolly about Quincy police twice going into Whitey's house supposedly to check an alarm, the police picking up his trash, and there was "constant physical surveillance."
Only in the FBI world could we be told that criminals who know that "significant investigative activities" are taking place against them should not be closed out because then they will then know what they already know. Only in the FBI world could we be told someone is not an informant but he is providing information an informant provides. Only in the FBI world could a supervisor go out to check what information an informant is providing and come back with complaints against other cops.
What do you suppose was the SAC's response to this?
SAC Greenleaf wants Ring to tell Connolly to go back through his informant files and get for him "any information provided to him by the source or sources regarding any information they furnished relating to any law enforcement activities directed towards the sources." He wants the memo "handcarried" to him and "not be made a part of the informant file."
Greenleaf seems to have no concern that a closed source is actually open. Nor that there is nothing shown that the informants are providing information. He wants to know what Whitey and Stevie say the other law enforcement agencies are doing.
I cannot even conjecture why he would want that information. Ring did say in his memorandum 302 that DEA made a proposal to the FBI for a joint investigation and that was the first time he learned the state police and Quincy police were after them. He wrote: "the predication, [which I assume is the informants were committing crimes or were involved in illegal drug activity] although it may be correct, is not consistent without our intelligence regarding these individuals."
Was it Greenleaf's intent to do something to prevent them from investigating his sources. He was sitting on a barrel of dynamite having two top gangsters as informants. If it exploded he would be highly embarrassed. Rather than investigating them himself to see if they are involved in criminal activities, he wanted to investigate those who are investigating them.
And to think, we are depending on the FBI to protect us from terrorists.