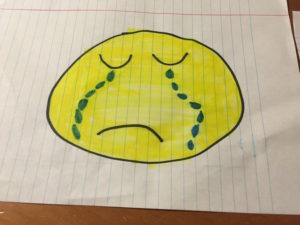 There are probably no two people who meet the definition of petulant, that is: one who is "childishly sulky or bad-tempered" as defined by the Oxford dictionary or if you prefer the Merriam-Webster dictionary: : "insolent or rude in speech or behavior" than the two individuals who will get together tomorrow in Singapore for the so-called summit.
Both are products of pampered upbringings which is apparent in their everyday reaction to others. We are in the process of witnessing the unhinged behavior of Trump who is attacking the Canadian prime minister Justin Trudeau personally calling him: "very dishonest and weak" and threatening to cut off all trade with our allies if they reciprocate to his imposition of tariffs on them.
Trump's silliness that other countries are exploiting the United States in trade is shown by the simple fact that our unemployment is at or near all time lows, our economy is booming, and our businesses returning record profits. This has all come about through the economic relationships we have maintained over the past six or seven years since turnabout in the Great Recession which was inherited from President Bush by President Obama.
Of course while Trump petulantly involves himself in ad hominem attacks against the leader of our Canadian neighbor he tells us, despite the United States intelligence community establishing that Putin interfered in the 2016 election, that Putin "said he didn't meddle. He said he didn't meddle. . . . And I believe, I really believe, that when he tells me that, he means it."  
It certainly makes you doubt whether Trump has the ability to distinguish when one is or is not telling the truth. Yet he says within the first minute he'll know what's up with Kim.
Petulant Kim has been in absolute power since he was 26-years-old. Among his accomplishments is that he has had his brother and his uncle, along with the uncle's immediate family, murdered.  He has also executed two high-ranking officials in the military who displeased him by having them gunned down by anti-aircraft guns: one fell asleep during  one of his talks and the other came up with ideas to improve agriculture production. Those were only two of many.
Which brings me back to the summit between the Two Petulants. The first weird thing about it is that 72-year-old Trump will be sitting down alone with 33-year-old Kim Jong-Un as an equal in a negotiation. Immediately that confers status on Kim which makes mockery of his  power and position in the world.
North Korea has a population of 25 million people  about half that of South Korea; the United States has 325 million people or thirteen times that of Kim's country. The GDP of the US is 19.39 trillion dollars and that of North Korea, as best one can guess, 40 billion (compared to South Korea's 2.12 trillion dollars).  What is it then that puts two people in so unequal positions on an equal footing.
Simply put it is that Trump lowered the presidency to the point of meeting with this murderous dictator because he has nuclear weapons and the missiles to deliver them. Trump having hyped up the danger he poses to America forced himself into meeting with him by his rhetoric and dreams of a Nobel Peace Prize (which is awarded by Europeans with whom Trump is now fighting which gives him as much chance of getting that as recently pardoned Jack Johnson).
Trump's goal is to have him give up those instruments of war. In exchange for doing this America will lift its sanctions against his country, give tons of aid, and a seat of honor at the Washington DC military parade. (Except for the latter, this has been tried before and North Korea held to the deal for a bit and when it got whole reneged.)
Now remember both of these men are used to getting their way and if they don't they have a fit. That's why Trump can't get along with other democratically elected world leaders and why Kim executes people on a whim. But Trump has an ability to have a decent relationship with other dictators because he doesn't criticize or want anything from them and they play up to him. But this time he's meeting with a guy like himself and he wants him to give up something.
Kim's predicament is  without his nukes and missiles he's a nobody. Without them he'd have as much chance of having a meeting with a United States president in a summit as would Mohamed Beji Caid Essebsi or Jovenel Moïse or Hery Rajaonarimampianina. These men are leaders of countries with similar economic or demographic attributes as North Korea.
The only way Trump saves face since Kim won't relinquish control of those things that make him a contender is to come up with a bogus deal that will make it look like Kim is giving up his weapons. His big worry is that Kim might immediately and publicly stab him in the back.  Trump thinks his ducks are all in order; Kim thinks his ducks are lined up correctly. But with two childish, hot-tempered, guys in a grandson/grandfather age relationship the odds are stacked against anything good coming out of this.
Trump, though, has to save face. Kim, though, has to keep his nukes. Despite nothing  good coming from it we look forward to see how the debacle will be papered over.