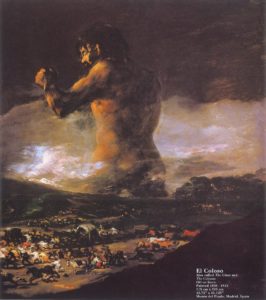 Strange how a guy who served as a Marine officer with valor in Vietnam, worked as a U.S. attorney, headed up the FBI longer than anyone other than J. Edgar Hoover, happens to be a Republican and skillful prosecutor, and bleeds red, white and blue is all of a sudden under attack by Fox News and the GOP members of Congress.   Why is he being attacked? Obviously because he is doing his job investigating the Russian interference in the American presidential election and it is closing in on President Trump.
Why else? All the rest of the talk about corrupt FBI and prejudice has no substance behind it. It is a smoke screen to hide the real motive that the GOP itself wants to protect Trump from a valid investigation. Imagine if back in Watergate days the GOP senate was as it is today. Nixon would never have been investigated and his involvement in the cover-up never disclosed.
Here's how bad things have become. Back in May Newt Gringrich tweeted: "Robert Mueller is superb choice to be special counsel. His reputation is impeccable for honesty and integrity. Media should now calm down " On December 6 he said on Fox News: "Mueller is corrupt. The senior FBI is corrupt. The system is corrupt." In a little over six months Mueller goes from superb to corrupt.
What changed? Mueller who is 73 years-old a Princeton graduate whose been married for over 50 years and whose father served in WWII and also graduated from Princeton didn't. Then what? How does a guy with  Bronze Star Medal with Combat "V", Purple Heart Medal, and two Navy and Marine Corps Commendation Medals with Combat "V". suddenly become corrupt. He doesn't.
The real corruption is with the people who want to stop Mueller. There is not one scintilla of evidence Mueller has done anything corrupt. Those familiar with this blog will see the similarity between what is happening to Mueller and Bill Bulger. In fact, those going after Mueller were the same people as went after Bulger, Dershowitz and Howard Carr both big Trump guys. I can't imagine anyone could support this assault on Mueller knowing the sources.
The Los Angeles Times notes this:  "the attacks on the FBI fit a clear pattern of misdirection and deflection by the Trump administration and its GOP allies on the issue of Russian meddling in the 2016 election." It goes on: "the question is whether such a perception[of a lack of even-handedness] is fair or the result of politically motivated exaggeration by the president and his supporters. So far the evidence points strongly in the latter direction." In other words the attacks on the FBI are being done for political purposes.
Fox News's Hannity is reported to have: "called Mueller "a disgrace to the American justice system'' and said his team is "corrupt, abusively biased and political.''" Last Friday night Trump had this to say: "This is a rigged system. This is a sick system from the inside. And, you know, there is no country like our country but we have a lot of sickness in some of our institutions." Trump is aiming at the FBI.
This is being done after Mueller has secured evidence to indict four persons in connection with his probe into Russia. He has had two of them plead guilty. He is continuing to push higher in his probe right up to the doorstep of Trump and his family. As he  conducts his investigation the panic among Trump and his stooges grows.
It all leads to one end. It is to justify the Trump firing of Mueller so that he can stop the investigation of his involvement with Russia. Those seeking to destroy Mueller to help hide Trump's criminality are destroying America. If the president can as Dershowitz would have it run the Justice Department by himself he would destroy the America we knew.
These are dire days. The FBI is being compared to the KGB. The president is aiding in the FBI attacks. An honorable man is being slandered. And some in Congress want to stop an investigation into Russia's assault on American's election process. The president will fire Mueller probably before Christmas.
I do not understand how any American could countenance this. Normally, it should not happen. Normally