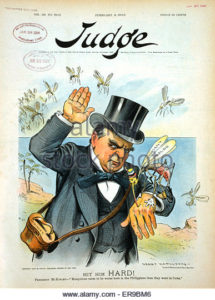 Tulis is a professor at the University of Texas at Austin; Levinson at the University of Texas Law School; and Suri is also at the University of Texas. Their recent article  in the NY Daily News tells all you need to know about the disconnect between the liberal academics and the rest of the people. Suri tweeted about the article saying: "Our effort to try and save the republic from Trump. Please circulate widely."
Now I must remind you that Donald Trump although not winning as many votes as Hillary Clinton did win the votes of the majority of the electoral college voters. Under our system of government that means he is the president-elect. You may not like it but that is how we have done things for most of our existence as a country. Now the three amigos have come up with what they think is a brilliant idea: the electors in the Electoral College should vote for someone other than Trump.
Who you say? Not Hillary! No the three amigos want the electors to vote for some Republican who did not even run for the office like Romney, or even Kasich. Recognizing that some Republican electors will feel bound to the commitment they made to vote for Trump, they suggest the Democratic electors who are supposed to support Hillary cast their votes for some Republican who did not run, or who did like Kasich and got little support, and then they can reach out to Republicans to do the same.
I know it is a hairbrained scheme but isn't that what you'd expect from three liberal professors from Texas. Yet they are serious about it. (As an aside these liberal professors must cringe at the idea that they are trapped in that red state.)
It is a wonder they don't realize their plan disenfranchises over 120 million voters, those who voted for Hillary and Trump. They suggest they are saving democracy when what they propose is an overthrow of the system. We have a lengthy election and then someone who didn't bother to campaign ends up winning.
The reason they don't want Trump is he is "a demagogue who has manipulated and bullied voters."  I don't see how he bullied anyone, he wasn't in the voter's booth with them, never mind over sixty million voters. As for manipulating the voters, I'd suggest, even though the three amigos may disagree, that the people who voted for Trump knew exactly what they were getting.
They say Trump "threatens the very foundation of our republic" without recognizing it is they who are doing it when they want to impose on the people someone they did not vote for. If such a thing were ever done imagine how easily a demagogue could come to power.
They talk about his election caused "widespread shock and revulsion from highly respected voices" apparently referring to themselves and their liberal colleagues. They go on to say, "his unwillingness to renounce incidents of hate and intolerance [which by the way seem to be coming from people like the amigos] since his election show that he likely will not even try to be a President for more than his limited core of supporters." Limited core? 60 million!
They conclude by noting if the electors do not act to deny him his earned victory: "Our country will suffer irreparable harm, our democracy will be further diminished, and we cannot be sure that a President Trump will not manufacture a war or other crisis to forestall his removal from power." 
Sadly, these guys have tickets to teach. I'd hate to be a Trump supporter in one of their classes. Would not our country suffer more irreparable harm and our democracy not only be diminished but destroyed if we went about denying to the person who won the election his opportunity to take the seat he was elected to hold?
If Trump does something wrong, then he will be held accountable. The bottom line is the people voted for a drastic change. He seems to be interested in bringing that about. That is what happens in a democracy. Some time the people have a really different choice and they go for it even if the three amigos and people like them are offended.