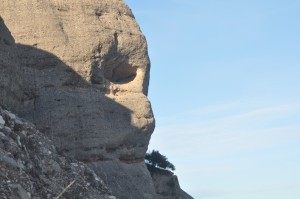 This Sunday is one of the hardest day for many Americans to struggle through.Yes, what used to be the Lord's Day when at one time businesses would shut, people would put on their best clothes, and most would spend part of their day worshiping has long ago surrendered its primacy. Those days of church going America disappeared around the same time AT & T lost its monopoly.
If it had not been broken up we'd still be paying monthly bills just for having a black dial-up telephone wired into the wall in our homes. Those phones were the property of AT & T so to make use of them you had to pay tribute to that company. If you happened not to be at home and needed to make a call you'd have to use one of their coin operated telephone booths which may or may not be in operating order.
Was there a connection between the breakup of the monopoly control AT & T held in American and the demise of Sunday being the Lord's Day? Did more robust communication as would come along with the internet and the smart phones make religion not so important? Or, was it simply there was something more attractive than the Lord that brought about the religious downfall in America?
Weekly attendance is declining. For instance,  once-a-week attendance has dropped from 28.5 percent in 1972 to 17.5 percent in 2014. On any given Sunday you have to expect that over 82% of Americans are doing something other than going to church. Then there's this. Those who have attended no religious service during the year according to the same poll has gone from 9.3 percent in 1972 to 26.2 percent in 2014. Over one-quarter of the American population no long attends church.
There are lots of articles out there giving reasons for the lack of church attendance, one being that you can sit home and use the internet or television to watch a church service. True, but the real reason is less people believe religion has much to offer to them. For example 13% of  Generation Z the people born  between 1995 and 2015 who are currently between 4-24 years old (nearly 74 million in U.S.) are atheists.  More than a third of the 13 to 18-year-olds are "nones," which means they identify as atheist, agnostic, or "nothing in particular."
This situation exists I believe for three main reasons. The first is their parents were less religious being attracted to the new kid on the block and did little to pass on religion to their children ; the other is the flip side of the coin that reads: "there are no atheists in a foxhole" meaning while "life is good" and no troubles seem to be on the horizons who needs a God to help them through the day.
The third which brought about the first is the existence of the thing that replaced the Lord on Sunday which is the National Football League. People who begrudged the half hour, hour or two hours in church had no problem sitting for three to ten hours on Sunday watching NFL games. Isn't it obvious that the NFL has replaced God in American society?
Today, when there are no games many folks will have a difficult time, Some will watch a basketball game on television.Most will wander around mindlessly.  This is a time for women to watch out because domestic violence may increase.
This bring me to the call. Trump was determined to stick it out. He knew that eventually the pendulum would swing back so that the Democratic Party would start to be blamed more and more for the shutdown. The American people would recognize that the little money he was asking for the wall could easily have been given to him and that there was no reason for not doing so. After all, presidents traditionally decide matters relating to our national defense. Presidents commit men to war which costs many times more than 5 billion dollars. Why then when he determined the wall was necessary were the defendants preventing this. He figure another two weeks would have the Democrats begging for mercy. He was also toying with the idea of letting them twist in the wind unless they gave him 11 billion dollars.
Then came the call. It was Bob K, an old friend from New England. Bob had watched how La Guardia Airport all but shut down on Friday and how Atlanta Airport was on the bring of a major sick out by the TSA  agents. He reminded Trump that the Big Game was in a little over a week, the shutdown could seriously affect it being that it was in Atlanta. There was one thing Americans would not stand for which was anyone interfering with their High Holiday any more than a Muslim would an insult to Mohammed.
Trump then knew he was licked. He knew he dared not tamper with the Super Bowl. He thanked Bob and asked him to give his best to Tom. The lockout was called off.