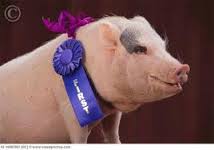 Surprised!   I am.   Not at what most of those Republicans candidates on the lower part of the ticket who are fleeing from their association with the guy at the top like rats from a sinking ship are surprised at.  I am surprised that they are surprised that the guy is a pig and looks at women as things to be assaulted and suggests that is what they want. I'm surprised they are suddenly shocked to listen to the guy's words. Haven't they ever heard of Jeffrey Esptein?
How many times do you have to hear what he told New York magazine in a when he was 56 years old in a 2002: "I've known Jeff for 15 years. Terrific guy,  He's a lot of fun to be with. It is even said that he likes beautiful women as much as I do, and many of them are on the younger side. No doubt about it — Jeffrey enjoys his social life." '
You all know of Jeffrey Epstein. He did like girls on the younger side luring poor 14 and 15-year old girls  into his Florida mansion to engage in lurid sex acts with him. The richest pigs in the world all associating together thinking they are terrific guys using little teenagers for their pleasure. Epstein was even rumored to fly in young girls from outside the country for their orgies with older men as birthday presents. As for his association with Epstein they just had to read this article in Vice News here. That was in January 2016 before the primaries began.
What was Trump's initial (and continuing) defense to his vile talk. He brought up the name of another Epstein buddy and another pig. That man besmirched the honor of the White House and had embarrassed parents explaining to their young children what "oral sex" was. Step by step America descended the ladder of decency as a nation to the point that people have no embarrassment putting bumper stickers on their cars, as I saw yesterday, suggesting "great men," well they used the word bears, should do it.
The guy who the Republican nominee says he was not as big a pig as himself was Bill Clinton. That's the circle that Epstein, Trump, Clinton and who knows how many other New York rich pigs cavort in. You might as well be surprised that Jeffrey Epstein talked like that as to be surprise Trump did.
Now what do all you Trumpeteers think? Don't tell me you are surprised. You do know he was having engine trouble and slowly descending having alienated black and Latinos; now the whole bloody plane's engines are on fire as the women recognize him for what he is.
Are you still going to associate with him? Did you think Bill Clinton's brought shame upon the nation's highest office? If you did how could you support putting another pig in there to muddy its carpets? Do you think women are no more than sex objects who want to be assaulted by men?
Voting for Trump is saying you think it is all right for a guy to think that. It is all right for the president of our nation to look at your wives, daughters, mothers and sisters as no more than sex toys.
The Trumpeteers should be sick they even thought of supporting the man.