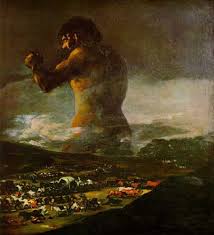 The world is in a fight against the Covid-19 pandemic. The United States had lost that fight and has moved on to figure out what to do with our own homemade Trumpandemic. Say it isn't so that this country with all its technical, scientific and medical expertise has given up and pretty much is following the Swedish model where we see how many can die off quickly, especially those elderly who believe they have a claim on the public treasury through Social Security and Medicare.
Here is something to think about. There are 24 million people in Taiwan. It's has about 1/13th of our population. Using our figures it should have 254,000 cases and 10,400 deaths. It actually has 451 cases and 7 deaths. Why the difference. One Writer had it: "Taiwan now also is known for its technocratic competence in protecting its own people. Taiwan is led by competent and trusted leaders who use science to inform their decisions."
Now we return to the United States. The attitude here is who needs science to inform their decisions. We're all great experts ourselves. Trump has an uncle that worked at MIT so he thinks he is some kind of expert. That pretty much sums up the thinking of a large number of Americans who believe the experts are out to trick us. They say "Global Warming is a joke, a conspiracy?" You reply, "The scientist  say . . . " and before you can go on they say: "what do the scientists know?" Or better yet, "Scientists are part of the Deep State." 
You ask where do they get their knowledge. They tell you they just know. Unfortunately many of them are led on by their religions. You do recall in America we had the "Scopes Monkey Trial." The great dispute between evolution and creationism. There couldn't be Global Warming they tell you because the world is less than ten thousand, or is it six thousand, years old. How do they know? Well as the song goes, "the Bible tells me so." 
Which makes me wonder what does the Bible say about Trumpandemics?
Remember when the United States was the world leader in positive matters not like today the leader in negative things. How do we think this is the greatest nation in the world when we look at how poorly we are doing when it comes to protecting our people during the Pandemic?
You must remember the Vietnam war. Sixty thousand Americans died. Half as many as have died in the Trumpandemic. Those deaths were over a span of ten or more years. We've doubled it in less than a half a year.
We were there to stop the Communists from taking over the country. We cut and ran after having asked men and women to give the ultimate sacrifice. It used to be a low point until now.
I bring up Vietnam because it is right next to China. I wondered how it was getting on through the epidemic. It has close to a hundred million people, about one third of our total. It has 372 cases and no deaths.  Hard to believe, I know. But apparently some people tell how it was able to do it.
It is reported that "By early January, before it had any confirmed cases, Vietnam's government was initiating "drastic action" to prepare for this mysterious new pneumonia which had at that point killed two people in Wuhan."
Our government's failure to act – which is the responsibility of the president. His defenders point to others but they are not in charge. He  produced the Trumpandemic death march. It did not have to be that way. We need not have lost all our dignity and become the world's laughingstock.