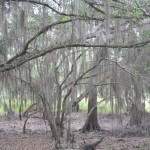 The case of John Connolly being so intricately interconnected in events surrounding James "Whitey" Bulger inveigles me into involving myself in it. This lures me away from continuing my review of Whitey's life. I must return to that. Yet before doing so I'll directly facing the inanity of Connolly's Florida conviction for murder on a factual basis, rather than discuss the legal issues.
Connolly likely will die in prison. He's already served as much time as John Martorano a man born four months after Connolly in 1940. In 1990 Connolly retired honorably from the FBI where he had served since 1968 running Top Echelon informants. In 1990 Martorano had notched in his belt twenty murders by his own hand, and brought about others. He was hiding out in Florida fearful of going to prison.
In 1995 Martorano had just been arrested in Florida. He was held on bail pending his racketeering charge for which he faced 20 years in prison. That year, Connolly would be into the 5th year of a cushy six-figure job with a public utility.
In 1998 Steven Flemmi, an associate of Martorano and an informant for Connolly, admitted in hearings before Judge Wolf that he had been an FBI informant. Flemmi, who probably noses Martorano out as the most evil person who ever lived in Boston, testified about his doings with Connolly. Martorano sat in court listening to him.
These murderers, Martorano and Flemmi, had no trouble taking other lives but neither on could tolerate being in prison. Martorano said of Flemmi that prior to his 1995 arrest among all the "organized-crime types in Plymouth [jail]" he "had never done any time." Martorano pretends he was a hardened veteran at doing time. He did three months in 1978 at Plymouth for gaming.  In 1979 being charged in the Race Fixing case, he fled for 16 years until his capture even though he'd only have to have done about 2 years.
Martorano wrote of Flemmi that "at the age of sixty, he was not doing "good time"" and he was "waiting for someone — anyone — to ride to his rescue." He began "attending religious services of the Jehovah's Witnesses." Knowing his weakness and seeing him testify, Martorano decided he was going to save himself. He'd become a federal witness. He, Johnny, was not going to spend the rest of his life in prison. He'd do whatever was necessary to work out a deal before Flemmi did the same. He knew if Flemmi got to the altar first, he'd be sunk since Flemmi knew of his murders.
He got himself a good attorney to work with. I figured their conversation went something like this. Lawyer: "Johnny, to get a deal you'll have to come clean on what you've done." Martorano: "Yah mean, tell them everything. Don't hold nothing back?" Lawyer: "That's how it is, Johnny. It's like jumping in a pool. You can't stop after you get wet to the ankles." Martorano: "You don't know what I've done — you ain't got no idea. No one will deal with me." Lawyer: "Look Johnny, no matter what you've done, they don't want you, they want Whitey and Stevie and that FBI agent."
Martorano: "You sure?" Lawyer: "I'm sure. But Johnny, listen, the more you can tell them about them, the better off you will be." Martorano: "I can't. I've murdered dozens of people. They'll never deal with me." Lawyer: "They will Johnny. You tell them everything. If they won't give us what we want, nothing you say can be used against you. This is your chance to clear the deck and put everything behind you. I'll protect you."
Like Connolly's job was to protect his TE's, Martorano's lawyers job was to protect him. Martorano and his lawyer laid it on thick for the prosecutors over the next year. He saw the juicier he made his tales and the more he involved the others who the prosecutors had targeted in what he had done, the happier the prosecution team became. Chief prosecutor Wyshak would sing his praises at how accurate his recollection of events were.
He'd eventually bind well with them to the point they'd consider him an ally and a good guy. They even came up with a scheme according to Martorano where to make his deal look better he'd agreed to testify against people he didn't know. They liked pulling that little con on the public. They laughed at his jokes when he testified in court.
In appreciation of his work they gave him $20,000 upon his release from prison in 2007. A $1,000 for each of his murders. Martorano probably wished he confessed to more murders.
Martorano, a man who murdered more people than almost anyone else in America, was a free man. He had money in his pocket. Connolly, a man who brought down the Mafia and never fired a gun at a person, was in his fifth year in prison of a ten year sentence.
Connolly had been convicted of one offense which occurred during his career as an FBI agent, giving a case of wine with $1,000 to John Morris, his corrupt supervisor. Morris admitted he had tried to get Whitey killed by telling the Boston Globe he was an FBI informant.. Connolly had been acquitted of the nine other charges relating to his time working as an FBI agent.
He was also convicted of other charges that related to what he had done four or so years after he left the FBI. I've never argued he was unfairly convicted of two of the charges. I admit his sentence was harsh.
In 2008 Connolly was convicted of murdering John Callahan by means of a gun in Florida. Tomorrow I'll talk about Martorano's and that murder.