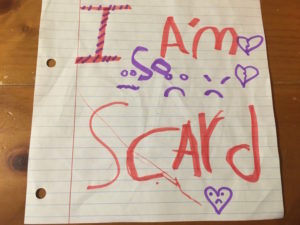 You don't have to be around for a long time in this country to understand that we have slipped into a state of where retribution reigns supreme.
If you are from Massachusetts as I am you have seen that four of our local boys, JFK born in Brookline, Mike Dukakis born in Brookline, George H.W. Bush born in Milton, and J. Forbes Kerry, a military brat who settled here, relatively recently vied for the office of president of the United States.
Two won; two lost. JFK defeated Richard Nixon; H.W. defeated Mike Dukakis, and John Kerry lost to George W.
Nixon as we know would go on to become president; Dukakis to a career as a teacher at a university; and Kerry to become secretary of state.
Looking back to near the end of WWII in 1944 FDR defeated Thomas Dewey; 1948 Truman defeated Thomas Dewey; in 1952 and 1956 Ike defeated Adlai Stevenson; 1960 JFK over Nixon; 1964 LBJ over Barry Goldwater, 1968 Nixon over Humphrey, 1972 Nixon over George McGovern; 1976 Jimmy Carter over Gerald Ford; 1980 Reagan over Carter; 1984 Reagan over Mondale; 1988 H.W. Bush over Dukakis; 1992 Clinton over H.W; 1996 Clinton over Bob Dole; 2000 George W over Al Gore; 2004 George W. over John Kerry; 2008 Obama over McCain; 2012 Obama over Romney.
All the defeated candidates once they lost were allowed to go on with their lives. There were no strong feet that followed relentlessly behind them reminding them of their defeat. No efforts were made to humiliate them.
Defeated candidate Romney is now running for the U.S. Senate. John McCain returned to his seat in the Senate and stayed there with honor until his illness. Kerry and Dukakis I mentioned, Gore, Dole, H.W., Mondale, Carter, Ford, McGovern, Humphrey, Goldwater and Stevenson pursued different undertakings in a free and open manner. They didn't suffer any recriminations. That was the American way at one time. The candidate that lost was left alone.
With the latest occupant of the Oval Office we have seen that things have changed. They have not changed for the better for the defeated candidate. Trump defeated Hillary Clinton in the Electoral College and became president even though he received three million less popular votes than she. He, as you know, has continued since his win to attack Hillary Clinton relentlessly and he has been joined in this attack by Fox News and by many in the Republican Party as I noted in a recent posting..
I wonder whether this bother any of his supporters that Trump is acting so contrary to years of precedence of what happened in America? I am curious if this is what you want to see happen after future American elections for president.
Do you want America to be a country where the winner of the presidential race will demand that the person who lost be investigated and jailed? That sounds to me less like a democracy than a coup.
Hillary was not my cup of tea. Nor was Trump. I figured I was left little choice in 2016. I could not vote for Trump under any circumstance especially because of his puerile conduct in calling for his crowd to shout about Hillary "lock her up!" What kind of person is he or what kind of people were they who would call for a former first lady, a former U.S. senator, and former secretary of state to be imprisoned. Where were her crimes?
It has been a year and four months and Trump is still attacking her. Why? Look at all the previous presidents. None of them did it. Are you happy he is doing it?
Of course there is one big difference between Trump's opponent and those the other presidents faced. It is that his opponent was a female. Would he be doing it if it were a man? That is also something to think about.