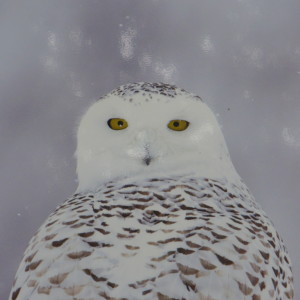 All stand up and say Director of the Federal Bureau of Investigation James Comey is a man of honor and the highest integrity. That ends any inquiry into the FBI's handling of the Hillary Clinton email scandal. It follows then that if the man (like we often heard about J. Edgar Hoover) is of such flawless nature then so must be all the people who work under him and thus forever can we rest assured that the FBI is a brilliant organization consisting of people who mirror the director who we agree would do nothing dishonorable.
Why go on?
I do because my eyes and ears are telling me that not all is right. Are my senses lying to me?
I wrote earlier how Hillary is unfit to be president. There is an article you should read if you are interested in why one lawyer who plans to vote for Hillary believes Comey failed us which is here. He points out how wrong he was in many of the things he said and did.
Comey testified before the Congressional committee that: "What I decided to do was offer transparency to the American people about the whys of that, because I thought that was very, very important for their confidence in the system of justice." But what he did was far from transparent. He played a little game with us by allowing Hillary Clinton to receive extra special treatment.
For starters, how many of you think the FBI would accommodate you if you told them your work schedule only permitted you to meet with them on a Saturday on the 4th of July holiday weekend. Those who do can stop reading right now because they have no idea how the system works.
Now look at this article here. It tells of the manner in which the interview of Hillary was conducted. She was not put under oath. That is fine. If she lies to the FBI agents she would commit a crime whether she was under oath or not as Director Comey stated. But how would you prove she lied?
What followed in the article is the erroneous statement: "FBI policy is not to record interviews as part of its investigations."  The article went on to note: "Under the current policy, agents may not electronically record confessions or interviews, openly or surreptitiously" except in rare circumstances, the bureau said in a 2006 memo."  
That as we know is absolutely untrue. There is a 2014 memorandum urging them to record interviews. This they did not do with Hillary.
We know the FBI hates to record any interviews. It does not matter that the recording of a person's statements is the best evidence The FBI would prefer to write-up its own version of the events to have it correspond with the agents beliefs of what a person said. It puts them on a Form 302. Those are so untrustworthy that federal Judge Mark Wolf refused to be interviewed by the FBI unless he could see the 302 of the interview and make changes.
On May 12, 2014, the Department of Justice issued a memorandum the subject of which was "Policy Concerning Electronic Recording of Statements."  It mandated that statements of suspects in custody be recorded (but left enough loopholes to ensure they never would be) and also said: "This policy also encourages agents and prosecutors to consider electronic recording in investigative or other circumstances where the presumption does not apply."
Despite this, the interview of Hillary Clinton was not recorded. The question is why was it not when the Department of Justice encourages that it be done? In one of the most important interviews ever conducted by the FBI you would expect if Comey was interested in "transparency" as he said and wanted to give the American people "confidence in the system of justice" it would have been recorded.
Why did Comey not preserve the testimony in the best way so that history could judge if his decision was right? We will never know what questions Hillary was asked. We have no way of knowing if she answered them or she and her lawyers filibustered the whole session. We will never know if this was not just a pro forma act designed to give Hillary a pass.
All that we have from the meeting is an FBI 302 which is an agent or agents summary recollection of what Hillary may have said. Then to top it off the 302 is classified at the highest level, TS/SCI, so that we will never know even the FBI version. If it contained something that Hillary allegedly said that she did not like she could easily deny she said it.
From Bill Clinton meeting with U.S. Attorney Loretta Lynch for thirty minutes within five days of Hillary's interview; from the failure to preserve a recording of the interview; from the quickness of Comey's appearance after the interview and of Lynch's rubber stamping his findings it is hard to escape the feeling that all has the appearance of a well-orchestrated pre-planned con job.
We may be dealing with people supposedly with of lots of integrity. Yet none had the courage to do things right so that the people would know what really happened. How does that square out?