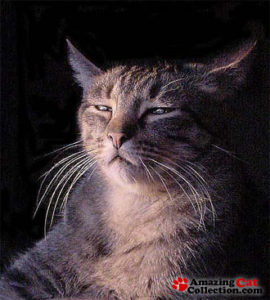 I was intrigued by an advertisement that came over the Internet. I could get a Wall Street Journal (WSJ) digital subscription for $4.00 a month instead of $38.99. Every once in a while, the WSJ had an article I was interested in. I thought it would be good to take advantage of the offer. It also said that I could cancel at any time. To check on that I went to where it spelled out its cancellation policy.
It said: "4.1 Term and Renewal. This Agreement shall remain in full force and effect while you use the Services. . . . your subscription will renew automatically until it is cancelled in accordance with this Section. . .  For all subscriptions, you must cancel your subscription before it renews in order to avoid billing of subscription fees for the renewal term to your credit card unless you pay by check . 4.2 NO CANCELLATION POLICY FOR SUBSCRIPTION BUNDLES WHICH INCLUDE A TABLET OR OTHER MOBILE DEVICE ("DEVICE BUNDLE"). THE INITIAL TERM OF SUBSCRIPTIONS TO A DEVICE BUNDLE ARE NON-REFUNDABLE AND NONCANCELLABLE. YOU HAVE AN UNQUALIFIED OBLIGATION TO PAY EACH PAYMENT DUE FOR YOUR SUBSCRIPTION. 4.3 Cancellation Policy for other subscriptions . . . You may cancel your subscription prior to any renewal term by following the procedures described in the Cancellation and Refund Policy on our Customer Center at customercenter.wsj.com."
I was a little confused about section 4.2. I could use my subscription on my tablet and smart phone so it might apply to me. But since the initial term was a month, it would only cost me the $4.00 I agreed to pay.
I signed up. I went weeks without reading anything in the WSJ. It's not that $4.00 a month was going to affect me in any great way but I was concerned the $4.00 a month was a come-on and that after a year  I would find that the price was jacked up to $38.99. I also whether section 4.2 would come into play. Would I be told by WSJ that the initial term of renewal was a year. That would have required the full year's payment at $38.99 or over $450.00.
I decided it was best to cancel. I went to the customercenter.wsj.com figuring I could pull up my account and cancel.  When I tried it kept saying it could not locate the account. I then went on line to see how to cancel. I learned to my chagrin I could not do it over the internet.  I went back to the original $4.00 offer and looked up cancellations and found: "You may change or cancel your subscription at any time. To change or cancel your subscription, please contact Customer Service at 1-(800)-JOURNAL (568-7625) or 609-514-0870. We do not accept cancellations by mail, email, or by any other means."
Ugh! I knew it was not going to be easy. I called the number. I was immediately told: "Due to heavy call volume – please hold on your call will be answered by our next available representative." The wait time was alleged to be 5 minutes. Not bad I thought. During the next 20 plus minutes I heard again and again that there was heavy call volume (you'd think they would anticipate this and provide additional help) and I also heard:  "Thank you for your patience – visit our Customer Center @ WSJ. "
I figured this was a set up designed to frustrate people who wanted to cancel their subscriptions. They would make you wait and hope you went  away. Long after 20 minutes – (I did not keep track of the time until I started to get frustrated.  It went from 10:15 to 10:35) – a woman answered. She took my information, asked why I wanted to cancel, and then said she would have to send me to the Subscription Management Team since she could not cancel it.
Fortunately, that team answered without delay and I spoke to a woman who identified as Stephanie. Again she sought to know my reason and started to tell me of other offers and incentives I could get if I stayed. Finally, she agreed to cancel my account.
I did hear from them by email – "Dear Matthew,  Thank you for contacting us. This email confirms that your request has been processed. Your automatic renewal has been turned off and your subscription will expire at the end of your current subscription term. If you require further assistance or if you believe you received this email in error, please visit the Customer Center or contact us. Regards, 
WSJ Customer Service."
I wonder how many people take a monetary beating because of not wanting to go through this process. It's very easy to subscribe, very difficult to get out of the WSJ clutches. There is no need for this scam other than for Rupert Murdock to pick the last penny from a person's pocket.