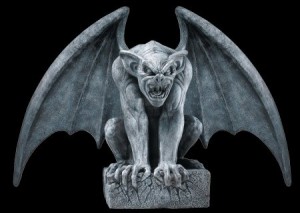 Richard Castucci was a nightclub owner who liked to hang around with the wise guys. He was a well-connected guy and known to be associated with the Mafia. He was found murdered on December 30, 1976 and found in the trunk of his car shortly after that. The belief among law enforcement was that he was murdered for past posting bets.
Like Louis Litif, Whitey Bulger, and Steve Flemmi, Castucci was a top echelon informant in the FBI. Unlike the others his handler was not FBI Agent John Connolly but FBI Agent Thomas J. Daly. In the case against Connolly the federal prosecutors sought to show that the information Agent Daly put in Castucci's informant files was available to others in the Boston FBI office including Connolly. Three was no showing that Connolly ever accessed the file only that he could have done it if he so desired. The prosecutors wanted the jury to believe Connolly gave Winter Hill information that Castucci was an informant.
Daly had been getting information from Castucci about the whereabouts of Joe McDonald and Jimmy Sims who were on the lam. They  had murder charges pending against them. They were hiding out in New York City. Martorano had helped them rent an apartment there. They had gone through a guy named Jack.
Jack was a top echelon informant for the New York City FBI. Jack was also a friend of Castucci's and a NY Mafia member. Agent Daly's file showed that Castucci was slowly feeding him information about the NY City location of McDonald and Sims. Daly was conveying that information to the NY FBI office. What I found odd about the whole matter was that the FBI NY informant Jack knew where they were. Why had he not given the NY office that information?
Jack also was the NY Mafia's connection to the Winter Hill (WH) which had been borrowing money from the NY Mafia. WH would use Castucci as a courier to bring the money owed back Jack on behalf of that Mafia group. WH had run up a debt of over $400,000 to it and still had to pay one hundred fifty thousand dollars. One thing we learned is that the WH gang did not like paying back money. We also saw they liked to hand over packages and then take them back.
They told Castucci that they had the money for him to bring to NY. When he came to Marshall Motors where WH had its headquarters they gave him the money and told him to count it down the street at Joe McDonald's house. He went there. He was sitting at the table counting it. Whitey was said to be sitting with him. John Martorano walked in and shot him in the side of his head. WH took back the money.
When the NY Mafia called in its loan WH said it did not owe them anything. WH said that it paid Castucci all the money to give to them. They said he had been killed by others who took the money so they did not owe it. They beat the Mafia out of the money owed.
Martorano testified that the reason Castucci was murdered was because he was an FBI informant against McDonald and Sims. He said they learned that information from Agent Connolly. The Boston federal jury did not believe him. The jury not only did not believe that but believed nothing that Martorano testified to during his time on the stand.
Agent Daly would testify at the trial for the defense. He said he had no idea how anyone would know Castucci was an informant. He said he never told Connolly he was one. He did not recall Connolly showing any interest in Castucci.
Martorano is the one who provided most of the information on this. Flemmi would corroborate some of it. To  what extent Whitey was involved in planning the hit on Castucci is difficult to figure. There is not doubt that he was a rising star in WH and would have benefit from the Castucci murder.
Whether Castucci was murdered because it was learned he was an informant or because WH wanted to rip of the NY Mafia or because he was past posting bets really does not matter. He was murdered by WH. Whitey was a high member in WH in 1976 and stood to gain from it. T his murder can  be put squarely on Whitey's plate.