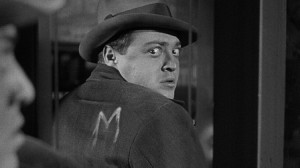 We know from his own mouth that Pat Nee is capable of murdering people. He was a member of the Mullen gang in South Boston . He was born in Ireland, reared in South Boston, and served in Vietnam. He wrote a book with two co-authors called "A Criminal and An Irishman" which was published in 2006 while Whitey was on the lam. It was full of omissions and lies but not totally.
There was a kernel of truth in it. For instance in 1969 Pat's brother Peter was shot in the head by another guy from South Boston Kevin Daley. Pat said it happened after an argument in a bar. He said: Daley was shooting "randomly and continuously." Others have said it was a case of mistaken identity – the shooter was out to hit Pat and mistook his brother for him.
Pat decided it was his job to revenge his brother's death. He waited for him. He tells how when he called out to him as he got out of his car. Nee then says he "smiled when [Kevin] understood what was happening."  He told how Kevin had a look of fear and started to run. He said he squeezed the trigger on the .38 twice which brought Kevin down onto the pavement. He goes on to say: "I walked slowly over to him. With no hesitation, I squeezed out two more shots, one above the heart and one below. . . . I kicked him in the face; I can still hear Kevins's teeth shattering on the end of my boot." He stood over him and spit. Kevin would survive the attack and refuse to identify Pat as the person who shot him.
Do you have any doubt Pat Nee was capable of murdering someone?
Pat Nee also wrote: "You just can't kill for the sake of killing – there has to be a good reason."  He gave three good reasons for trying to murder Kevin: his brother's death, his mother's grief, and his father's grief.
Nee certainly had a good reason to murder McIntyre. He would eliminate a rat in Murray's organization and be able keep his freedom by preventing McIntyre implicating him in the Valhalla matters.
Nee told how his gang the Mullens entered into a gang war with the Killeens in South Boston saying the Mullens were tough guys with their fists or a baseball bat but "it's another [thing] to use guns.  It takes a certain type of personality to squeeze a round into a man's chest or head and watch his tissue explode in front of your face. Not many guys have that ability." From what he has already told us we know that he has it.
Paulie McGonagle and Pat Nee were both leaders of the Mullens. Nee tells how Donald, the brother of Paulie McGonagle, was mistakenly murdered by Billy O'Sullivan a gunman for the Killeens. O'Sullivan thought Donnie was Paulie.
Pat Nee writes that Paulie waited outside O'Sullivan's house one night by himself. He said he gunned him down. Pat Nee, removes himself from the scene, by writing, "this story is only what I was I've been told. Paulie gave me all these details. I have no idea if its bullshit . . . . '  Of course he knew it was bullshit. It was his.
O'Sullivan's neighbors saw at least three guys chasing Billy O'Sullivan down the street as he fled. He tripped and fell. One of the men went over, like Pat Nee did to Kevin, and pumped a few in him as he was lying on the ground. Paulie wasn't by himself. He was with a guy who like Pat Nee had the ability to do that type of thing.
Pat Nee protests too much. Like with the McIntyre murder he conveniently removes himself from a scene where one of the shooters acted exactly like he had shown himself capable of doing.
Nee also tells how he saw Whitey looking in his apartment window. He picked up his .45 caliber pistol but then exchanged it for his 30.06 rifle in an attempt to kill Whitey. He also will write that two guys who were dead at the time he was writing, Jimmy Manville and Tommy King, murdered Donald Killeen at his Framingham home in May 1973. He moves himself away from that.