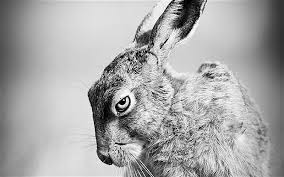 It has been a long time since I considered the murders that the federal prosecutor charged Whitey with committing. Before going on I should go back and recap what we have covered. I pointed out the reasons why of the 19 murders charged against Whitey a fair evaluation of the evidence quickly eliminates Bulger from six of them.
The reason so many were charged was the prosecutor's attempt to make him look worse than the witnesses against him. Each of them, Martorano, Flemmi, and Salemme were much more depraved. They had committed more murders from a younger age and over a longer period of time.
Four of the early murders alleged against Whitey were done by Martorano and Howie Winter. Whitey had no involvement except if you believe the paid witness Martorano he was sitting in a car somewhere off in the hinterlands waiting to render aid if such could be necessary. Martorano could just as easily put anyone in the car who the prosecutor needed to get a case against.
Those murders were a result of Martorano and Howie Winter entering into a contract over several meetings with the Mafia underboss in Boston Gerry Angiulo to eliminate the Notarangelli brothers and their associates. Martorano and Winter personally carried out the contract murdering those targets. They received a minimum of fifty thousand dollars for their work. Winter would never be charged. Whitey who was not present at the murders was indicted for them. The jury quickly exonerated him of these as well it should.
I then eliminated the murders of the two women: Deborah Hussey and Debby Davis. Implicating Whitey based in the murder of Flemmi's girlfriend Davis is a bridge way too far. That, even more than the Angiulo hits, shows the obsession of the prosecutor with piling up charges on Whitey. His blatant disregard the obvious truth in the face of evidence shouting out that Whitey had nothing to do Davis's murder tells of his injudicious zeal and witting blindness to the truth.
Flemmi said he murdered her because Whitey told him to do it because he found out that she knew that Whitey had a relationship with FBI agent Connolly and he feared she would tell others.
I know many of you have been involved in relationships with persons of the opposite sex and know of others so involved. Does your life experience point to any instance you know about where a person so involved murdered his girl friend because he was told by a friend to do it? No matter what the reason, do you know of this ever happening? Even if you knew of one or two instances it would have to be where some person had absolute control over another not in a situation of relative equals. Attributing the murder of Davis to Whitey makes no sense.
The great wonder is no one in the media ever questioned this reason. They were so intent on following like lemmings the prosecutors story that no one stepped back to consider how such a story borders on the edge of impossibility. No one kills a person they are in a good relationship with because someone else tells them to do it.
Next think of the alleged reason why Whitey supposedly wanted her dead. She knew that he was working with FBI Agent Connolly. That certainly was not a secret Whitey was afraid of having revealed. Everyone in the FBI who should know knew he worked with Connolly; Whitey was told by the FBI that the State Police knew. He brushed if off saying no one would believe it. Even when it was in the newspaper in 1988 suggesting he was working with the FBI he was not bothered.
Why would Whitey fear anything a 25-year-old high school grad said about his relationship with the FBI? Who was the audience that he supposedly feared? Where was the threat to Whitey? There was none. There was no reason for him to want her dead.
Judge William Young in January 2010 wrote about this murder. Speaking of Flemmi suggesting that Bulger wanted her murdered because he "feared she knew of Flemmi's relationship with Connolly." He said: "These, however, are the vapid maunderings of a supremely evil old man. Flemmi had Davis murdered for that most common and anal reason underlying male domestic violence against women: Flemmi thought he "controlled" Davis. Flemmi's testimony on this matter is not credible."
Judge Young found Flemmi lied that Whitey had a reason to murder Davis. Then, incredibly, he buys Flemmi's story that Whitey strangled her. How  can he believe one part and call the other part a lie? It makes no sense but rationality seems to have gone out the window when it comes to Whitey for anything said against him no matter how incredible the judges seem to believe.
Flemmi had all the reasons to want her dead. He would have murdered her if Whitey did not exist. He did not need to be told by anyone since his savage nature had been insulted by her. She was leaving him after seven years. She found a guy in Mexico who she planned to get involved with. The idea this beautiful woman would leave him for a Mexican had to cut him to the core. Animal Flemmi decided If he couldn't have her no one could.
No fair-minded prosecutor would put the killing of her on Whitey. No fair-minded media people or authors would fall for it. No judge not caught up in the media frenzy would do it. If that was all that was too it some might quibble and suggest Whitey may nevertheless been involved.
But it does not end there. It gets worse. Martorano asks Flemmi how he and the Davis girl are getting along. Flemmi in response says that she is dead. He said he accidentally strangled her.
How after all that does a prosecutor implicate another other than through an irresistible impulse to make Whitey appear more evil. He had to do that for in the normal course of events a prosecutor is not supposed to make deals with people who are worse than the target.
The analysis of the murders charged against Whitey must consider the zeal of the prosecutor who would believe such outlandish lies and the willingness of the media to go along with the scam.