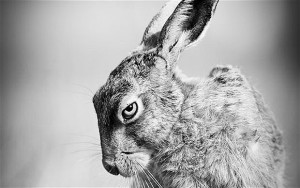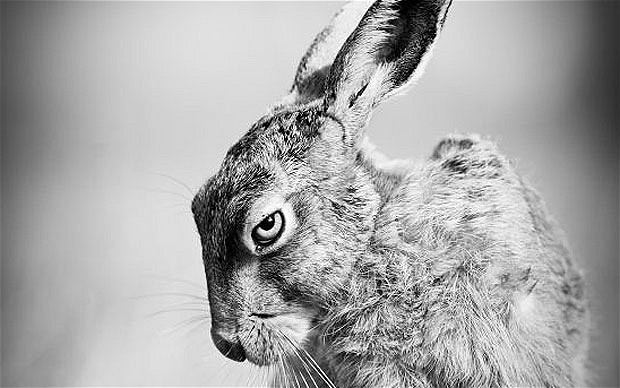 Three days after April Fool's Day in 1967 Martin Luther King spoke at the Riverside Church in New York City. His speech was titled: "Beyond Vietnam – A Time to Break Silence."   At that time about 15, 000 American had died in Vietnam.
Lyndon B. Johnson was president at the time. He would remain in office until January 20, 1969. It is reported that after he read the speech he went ballistic.
At the time LBJ left office about 40,000 Americans had lost their lives in Vietnam. Between April of 1967 and the end of President Nixon's first year in office the total American deaths were about 41,500 with 11,780 occurring on Nixon's watch. (1967:11,363 deaths;  in 1968: 16,899, and 1969: 11,780)
I don't suppose there was much Nixon could have done upon immediately taking office but to continue the plan that was in effect until he figured out his next step. The final three years of Nixon's first term saw a steady decline in  deaths: 1970: 6,173; 1971: 2,414; and 1972: 759; a total  of 9,500.  In the years 1973 to 1975 another 131 deaths would occur.  The death toll diminished because Nixon began bringing down the number of troops from over 500,000.
An article dated January  31, 1913, discussed Nixon, Kissinger and the Paris Peace Accords. It stated: "The price of political victory [his reelection] included the lives of more than 20,000 American soldiers who died in the four years it took Nixon to create the illusion of "peace with honor" and conceal the reality of defeat with deceit."
The author of the article, Ken Hughes, writes: "On his first full day in office, he'd asked military, diplomatic and intelligence officials how soon the South would be able to handle the Communists on its own. The answer was unanimous: never. The Joint Chiefs, CIA, Pentagon, State Department and the U.S. military commander in Vietnam, General Creighton W. Abrams, all agreed that Saigon "even fully modernized" would not survive "without U.S. combat support in the form of air, helicopters, artillery, logistics and major ground forces." (author's emphasis) (Is that the same answer Obama is  receiving on Iraq?)
It was clear to Nixon, Hughes points out, that the only way the Saigon government could survive was with American help. He said Nixon was in a bind. "There was no way he could sell either option – endless war or withdrawal followed by defeat – as the "peace with honor" he promised.
So he lied by telling the people: "The day the South Vietnamese can take over their own defense is in sight. Out goal is a total American withdrawal from Vietnam. We can and we will reach for that goal through our program of Vietnamization."
Nixon  would space out our withdrawal over the four years of his first term and with each one  tell  us the South Vietnam people had taken over their own defense. Of course, he was abetted in his scam by his adviser, Henry Kissinger. When Nixon's conscience seemed to bother him about a year before his reelection and he figured he'd just get out, Kissinger said: "Well, we've got to get enough time to get out. We can't have it [South Vietnam] knocked over brutally— to put it brutally, before the election."  He would later assure Nixon on August 3, 1972, that making the deal with the North Vietnamese and the Russians was the thing to do because: "After a year, Mr. President, Vietnam will be a backwater" and "no one will give a damn." 
Martin Luther King preached back in 1967 "If we do not stop our war against the people of Vietnam immediately, the world will be left with no other alternative than to see this as some horrible, clumsy, and deadly game we have decided to play. The world now demands a maturity of America that we may not be able to achieve. It demands that we admit that we have been wrong from the beginning of our adventure in Vietnam, that we have been detrimental to the life of the Vietnamese people. The situation is one in which we must be ready to turn sharply from our present ways. In order to atone for our sins and errors in Vietnam, we should take the initiative in bringing a halt to this tragic war. " 
It appeared Doctor King was a mind reader. Historians like Deborah Shapley point out "that as early as November 3, 1965, the secretary of defense [McNamara] knew that the Vietnam War was "unwinnable militarily."" The article also notes: "In late 1967, when L.B.J. forced him to resign. Robert Kennedy pleaded with McNamara to speak out against the war, but instead of coming clean, McNamara,. . .  "retreated into silence, confusion, and remorse,. . ."" It was noted later: "McNamara, it turns out, had realized early on that Vietnam was a lost cause, but he kept that crucial information close to his chest."
King would be murdered a year to the day after his speech; Kissinger is still alive and offering his realpolitik "an obsession with order and power at the expense of humanity." It is stated Obama is the only president since Eisenhower who refuses to take Kissinger's advice. Also that the Kissinger model of the world is all wrong.
Sometimes I wonder what would have happened if we listened more to people like King than Kissinger.