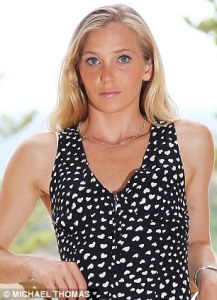 The British press is agog with the story of British Prince Andrew  who has been accused by a woman of having sex with her when she was underage as shown by the stories here and here. Buckingham Palace has said the claims of the woman are untrue as you would expect.
It seems there is a rich guy in Florida named Jeffrey Epstein who has served 13 months of an 18-month sentence time for  soliciting paid sex with a minor to which he pleaded guilty. According to the Guardian 'prosecutors said they had identified 40 young women who may have been illegally procured by Epstein. Dozens of his alleged victims are reported to have settled with Epstein out of court.' He is now a registered sex offender.
Prince Andrew apparently has been a friend of Epstein who is being sued in civil court by some women who allege to have been violated by Epstein while under the age of consent. The initial suit is six years old and apparently would be dragged on forever because Epstein who is alleged to be a billionaire has the financial ability to do that. How Prince Andrew was dragged into the case was through a motion by the complainants seeking to add two other women as victims. It was one of these women who said she was kept as a sex slave by Epstein who accused the prince.
The motion reads that Epstein ran a: "sexual abuse ring", loaning out underage women to "prominent American politicians, powerful business executives, foreign presidents, a well-known prime minister, and other world leaders". 
It was not only the prince the woman accused. She also accused our own Harvard Law Professor Alan Dershowitz. Now isn't that something that the man who holds himself up as the moral arbiter and who has accused a vast number of good Massachusetts politicians and religious leaders of  being corrupt finds himself accused of having sex with an underage woman who alleges she was being pimped about by Epstein. Certainly none of the alleged corruption Alan accused others of being involved comes one-two to what he is accused of doing.
Alan, as  expected, professes his innocence saying the woman's allegations are "a complete and total lie" adding "I was never anywhere near her, with her, under any circumstances."  Dershowitz is taking it one step further. He says he is going to sue the woman for making the allegations against him.
Bring it on Alan, is what I got to say. But I  can't help suppressing a smile when I think of how many public figures Alan has accused of corruption and seeing him get a little taste of the medicine he freely dispensed. If Alan sues to vindicate his name he knows he puts himself in jeopardy of having all his financial records scrutinized and his associations and travels brought to the light of day.
But what choice does he have if the woman just pulled his name out of the hat and falsely accused him. How can it be he must wonder that of all the billions of people in the world she came up with his name? How is it this woman who was a young underage sex toy even knew of his existence?
It appears Alan and Epstein have a close relationship. Back in 2003 Alan is reported to have said: "I'm on my 20th book…. The only person outside of my immediate family that I send drafts to is Jeffrey."  Later in 2011 it was reported Alan said "as he was getting to know Epstein, his wife asked him if he would still be close to him if Epstein suddenly filed for bankruptcy. Dershowitz says he replied, 'Absolutely. I would be as interested in him as a friend if we had hamburgers on the boardwalk in Coney Island and talked about his ideas.'"
Interesting enough, it is said in an article about one of Epstein's girls, Virginia Roberts, pictured above, and Bill Clinton that Alan was Epstein's lawyer in the case which Epstein ended up doing time on.
If Alan is wrongfully accused then he'll understand how others feel when he cavalierly accused them of crimes they never committed; if Alan did do what is alleged then he has shown himself to be the king of hypocrites.
The latest from Alan is: "I'm planning to file disbarment charges against the two lawyers who signed this petition without even checking the manifests of airplanes or travel itineraries, et cetera. I'm also challenging the young woman and the lawyers to level those charges against me outside of the courtroom, so that I can sue them for defamation…..Finally, I'm challenging the woman to file criminal charges against me because the filing of false criminal charges is a crime."
Epstein's legal team is said to include "such heavyweights as former independent counsel and solicitor general Ken Starr, trial lawyer Roy Black, and Dershowitz." Of these, only Alan has been accused. Who would ever have believe that Alan would be accused of being a dirty old man preying on minor women. This is certainly going to be one interesting case to follow.
.