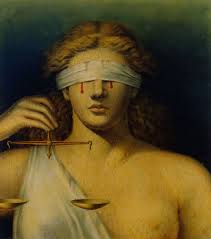 I was asked why the criminal justice system had not changed in any substantial way in 200 years. I answered that the problem with it is that all involved are government employees. I'm not one of those people who calls them hacks because many perform important services. But the government offers no incentive for people to do things differently. Change is perceived as something of a threat to the everyday usual which has made everyone comfortable.
Added to that is the pay check that comes in every agreed upon period whether you do your job or not and everyone in the same position gets the same pay. Good judges at the same level get the same pay as the bad judges; good probation officers get the same as the bad. The system is a great leveler.
As I young lawyer I clerked for a judge who told he how when he first started out he worked extra hard trying to get things done. After a while he said he felt like the sorcerer's apprentice in Goethe's poem watching the broom dump more and more work on his desk. He recognized whether he broke his back working or just put in a good day's work it was all the same. As an individual he could make no difference. So when I met him he was doing enough to get along.
So while every other profession keeps up with the modern technology, the law limps along mired in the mud of the 19th Century.  As I've written the grand jury no longer meets the needs of today's society nor do the manner in which crimes are handled. There are many too many crimes; we need another way to handle minor matters that are considered crimes. I'm reminded of that when I recall how my niece had two cops show up at her house with a warrant for her arrest because she didn't answer a speeding citation. Or, just recently when we saw the NY city cops were wrestling the guy to the ground over him allegedly selling untaxed cigarettes and killing him.
There are protests over the latter incident but the trouble with the protestors is they have no idea what they want. They know they don't like what is going on but they can't put their fingers on what it is they want changed. Their leaders are pathetic being more interested in attracting attention than setting out solutions. If they really wanted something different they would have concrete proposals but I've yet to hear anything from them.
What we need is a systematic change in the way we deal with crime. The U.S. has according to this chart the highest number of people in prison per 100,000 than any other country in the world by far except for one country. Our total is 707, the Seychelles which has a population of 90,000 has 868. That in itself should shout out to us that there is something wrong in our system especially since most other first world nations have around the number of 100.
Certainly we can't say that the crime rate in this country is seven times worse than in other countries with our democratic values so what are we doing that is wrong. Has anyone tried to address this? Obviously not, we just go on as if over 200 years have not passed.
But here's something that should shock you. "In 2010, the incarceration rate for white men under local, state and federal jurisdiction was 678 inmates per 100,000 white U.S. residents; for black men, it was 4,347. According to the Bureau of Justice Statistics, black men were more than six times as likely as white men to be incarcerated in 2010." To put it another way, using the black incarceration rate it would be more than 400 times the rate of most European nations. And you wonder why the blacks think they are being treated differently in the U.S. criminal system.
There are major things wrong. The first thing which is obvious is no once cares or else things would have been done differently before this. But it is time that we must start caring. The change won't come from inside the comfortable system run by government employees. It'll have to come from outside. But those on the outside must come up and demand specific solutions – general complaints won't change anything.