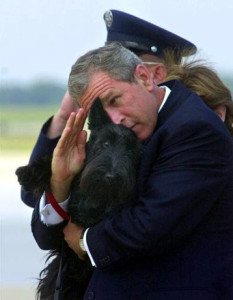 Former Governor of Texas Rick Perry recently said: "ISIS represents the worst threat to freedom since Communism".  It seems when he gets to the White House he is going to be surprised that there is no "since Communism." It is still around. It happens to be running the show in Red China, Vietnam, Cuba, and other places as well as making a disguised come back in Russia.
Former Senator Rick Santorum came up with a brilliant idea: "If these folks want to return to a 7th century version of Islam, then let's load up our bombers and bomb them back to the 7th century." In the meantime Santorum wants to send ten thousand (10,000) American troops to fight for the people who won't fight for themselves.
He told a story of an Israeli senior adviser telling him, "In 2016, America needs to elect a war time President." That's what he proposes to be. Isn't that just what we need in America at this time more wars? It gives one sort of a warm feeling. The good thing with our volunteer army most Americans will not be affected by these new wars even if they are even aware they are happening.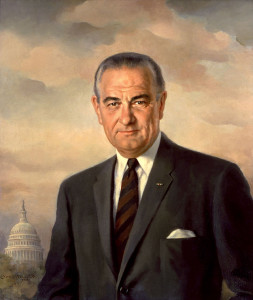 To show he has the right stuff to command the troops he laid out his qualifications: "I have eight years of service on the Senate Armed Services Committee." Too bad General McArthur is not around. Santorum could have at least weaseled a Bronze Star or perhaps a Purple Heart out of him. He gave Lyndon Johnson a Silver Star for sitting in a plane on a runway in the South Pacific. Johnson acted as if he really deserved it wearing the pin representing it on his lapel in his official portrait.
And what about 47-year-old Scott Walker? He's a governor in Wisconsin who achieved fame by cutting the benefits of state union workers. He's a little weak on foreign policy experience having been running for elective office in Wisconsin since he was 22-years-old. I'm not sure whether he has ever left the United States but I'd guess he needs to have some foreign policy experience if he wants to be seriously considered for president.
You will be happy to know that he has summoned the best foreign policy minds in America to come and meet with him next week. Nah, he didn't do that. I'm just kidding.
He's doing something else, if you can believe it. In a recent speech in South Carolina it is reported: "Walker also repeatedly referred to his trip to Israel, scheduled for this weekend, where he will undergo what the Washington Post described as a "crash-course in foreign policy."  What country is he running for president for?
Then we have 43-year-old Marco Rubio. Whenever I hear of him I think of the game my kids used to play in the pool called Marco Polo when they made an enormous amount of noise but no sense. He too like Walker has spent his life as a politician while criticizing government as if he had nothing to do with it. Like Walker it is questionable if he ever left the United States but like Santorum he can boast of his service on a Senate Committee to make up for that deficiency. He was on Foreign Relations Committed.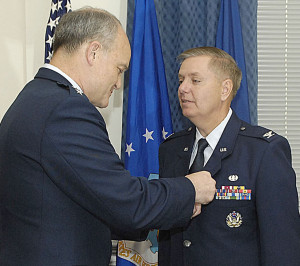 Lindsey Graham considered a military expert because he served as a lawyer in the Air Force and National Guard. When he received his most recent ribbon he is pictured with a chest full of ribbons as if he was a front line warrior. He has a similar problem as LBJ fooling himself into thinking he's some sort of hero.
Never having been close to combat himself, he wants 10,000  more boots on the ground in Iraq. His folks owned a bar/pool room in called the "Sanity Café" in Central, South Carolina population 5,000. The other day he made this profound statement: "I ran the pool room when I was a kid and I met a lot of liars, and I know the Iranians are lying."
Deciding whether people representing a nation are telling the truth based on having heard guys boast over a few beers while playing pool seems somewhat reminiscent of how the last Republican president judged people. He told us about Putin, "I looked the man in the eye. I found him to be very straightforward and trustworthy. We had a very good dialogue. I was able to get a sense of his soul; . . . "  
I'll skip Donald Trump since he is too close to a buffoon to be taken seriously. Jeb Bush seems confused relying on generalities and avoiding specifics. Asked about the Baltic States and NATO at a speech at the Chicago Council on Global Affairs he answered: "I don't know what the effect has been, because, you know, it's really kind of hard to be out on the road, and I'm just a gladiator these days, so I don't follow every little detail." The columnist reporting that after setting out other vague answers he gave said: "Why show off his ignorance of foreign affairs at a foreign affairs luncheon? Unless he thinks his Bush name absolves him of having to do research or prepare with consultants. Which means he's got as scary a sense of entitlement as his brother did."
You know I cannot stand the Hill-Billy act but looking at the Republican lineup I am dismayed. Have the Republicans no person of stature with serious foreign policy credentials not controlled by Israel to vie for the office? Is there no Dwight Eisenhower or Teddy Roosevelt with military experience and clear courage? Are there no large oaks but only small bushes?