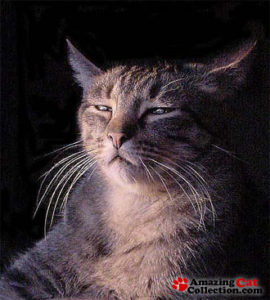 I  wrote yesterday about the freak show that is going on in the Boston federal courthouse. Stevie Flemmi a career criminal and career FBI informant who is the chief freak will testify about seeing Frankie Salemme a career criminal and former Mafia king murder some poor guy who happened to get involved with them.
I was thinking of what questions I would like to ask Stevie when he takes the stand. By the way he is very comfortable there because he knows no matter what he says he will get away with it because of his close relationship with the prosecutor so one has to figure that into his questioning.
I think about this because of all the parts of a trial I found cross-examination most rewarding. I started practice as a criminal defense attorney in the days when you received no discovery. None. You got the indictment and if you were lucky a list of witness names with no indication whether they were government employees or civilians., Perhaps you could get a police report by using some skullduggery (knowing a friendly cop on the inside) but that was it. The only lead time you had after a witness was called was to look at the person's trousers. If it had a blue stripe down the pants you knew the witness was a Boston cop if it was a case in Suffolk Superior Court.
Thus one had to cross-examine on the fly since the testimony you would be listening to was the first time you would hear it. You had no way to prepare for it. Grand jury minutes? They didn't exist, or if they did, you never got them.
There was one great benefit I gained from this. I was skilled in cross-examination. I was unlike most prosecutors who start out on the prosecution side and haven't learned that skill. It served me well because many defense counsel believed I was not skilled in the area and put up their client's to testify to their chagrin. After a while, few did.
So you might imagine  how I would  have questions in my mind that I would like to ask of Stevie Flemmi.  Here are a few:
You've testified  how after the murder of some individuals you would love to take the teeth out of the victim's mouth and otherwise abuse the victim's body.
That never seemed to bother you, did it.
You've testified that you brought your long time girl friend Debbie Davis over to your mother's house in South Boston to be murdered. You said someone else made you do it, isn't that so?
If someone else wanted to kill your mother or father or another loved one would you have brought  any of them over to be murdered?
You believe it is a coincidence that the other person wanted your girlfriend murdered the day before she was leaving you for another guy in Mexico?
After  your girlfriend was murdered you mutilated her body, didn't you?
And the girl you raised as your daughter who you sexually molested when she was a pre-teen and continued on for many years, you also say someone else made you bring her over to be murdered.
And you participated in her murder and mutilated her and buried her, didn't you.
And this was a girl who called you daddy?
And in the murder of your girlfriend and your daughter and others which you testified to you stayed around after the victim was dead to commit further assaults upon that person such as extracting their teeth, isn't that so?
In none of those cases, even those involving your daughter and long time girl friend you had no problem with staying with the body and burying it, did you?
Your testimony is such that this jury  could believe you liked to be involved in murders because they solved problems.
But you are now telling this jury that you went into the house of a Mafia leader and fellow criminal and saw him in the process of murdering  another guy and you left?
Didn't you want to help in extracting the teeth?
If you had left during the murder wouldn't that have cast suspicion on you that you could not be trusted?
Have you ever been involved in a murder where one of the persons seeing the murder run away?
You didn't run away when your long time girl friend was murdered nor when you daughter was being murdered but you want us to believe that you ran away when this guy you hardly knew was being murdered?
By the way  do you think murders are funny, something to laugh at?
Do you remember the murder of Brian Halloran.
What was it you called him.
Do you think that is funny when you testify about his murder?
When you testified in Florida you and the prosecutor found something humorous in that didn't you?
Isn't it that you've been in so many murders including the two women I mentioned that  you are the kind of person where murder is something that you can laugh at.
Do you remember after Brian Halloran's murder you sat around with Whitey Bulger laughing about the murder when Whitey told you how he fired at him while he was lying in the street?
By the way, you pleaded guilty to several of those murders you were involved in, didn't you.
Do you remember that the judge sentenced you to life in federal prison.
Do you also remember you made a deal with the prosecutor and that as part of the deal you were able to keep million of dollars worth of assets.
And after being sentenced to federal prison the records of the Bureau of Prisons show that you never served a day in federal prison, isn't that correct.
You are being treated differently than other people who have been sent to prison even though you have committed ten or more murders, isn't that so.
All your life you have been able to game the system first by being an FBI informant and then a cooperating witness, isn't that so.
And now, you are trying to game the jury by again turning on Frank Salemme to get as you did before to get a deal for yourself.
Isn't the truth here Mr. Witness that it wasn't Frank Salemme who murdered the victim but it was you because you enjoy murdering people and to get yourself off the hook you are blaming others for what you did.
——
Sadly that may be the truth. We know the prosecutor let Flemmi testified Whitey murdered Debbie Davis when he knew that Flemmi told another of his witnesses that he accidentally strangled her. Flemmi has a record of putting others into his murders. Because the prosecutors has hitched his  wagon to Flemmi he is letting him put Salemme in the jackpot.
If there is one thing that's certain it is that guys who love murdering people don't leave the scene of a murder.