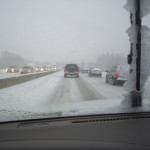 Ever mindful of keeping sources open, the Boston media seems to see things a certain way that hardly measures up to the reality of a situation.
I wrote a while ago that prosecutors are not good at cross-examination. Not all of them, of course, but many. I said that not because they couldn't be, it's just that they don't get to practice the art as much as a defense lawyer.
Take this case, there were many prosecution witnesses and few defense witnesses. While defense attorneys had plenty of witnesses to work on, the prosecutors had few. You don't become good at doing things in a trial session unless you can practice the art of doing it. The prosecutors are not lesser trial lawyers, it's just that not having the practice they aren't much good at cross-examination.
I believed that throughout my career. In this case where we were supposed to see the prosecution A team I can tell you in my opinion it was not particularly effective in its cross-examination.
The most notorious example was when Prosecutor Wyshak took on Title Examiner Heather Hoffman. He walked into every trap possible because he didn't realize this slightly built woman was a skilled expert in her field. She knew ten times more that Wyshak would ever know about what is contained in the records of the registries of deeds.
He'd ask her questions and say isn't that correct and she'd say "no" or "not necessarily so". He'd set out a convoluted hypothetical question and then suggest the answer was such and such and invariable she'd disagree with him. She had him wrapped around her finger so much that Whitey and some of the jurors were smiling at his frustration. He knew she was beating up on him so his only response was to raise his voice the more frustrated he became.
I pointed out the times when Prosecutor Kelly asked a question not knowing the answer and walked into a right hook getting the  answers he did not want. In a couple of instances he added to the strength of the defense counsel's assertions contrary to his intent. He wasn't particularly effective especially when he was cross-examining FBI witnesses who appeared very candid and knowledgeable, had experience testifying, and were comfortable in their clothing because they were telling the truth as they knew it. I couldn't figure out his purpose in even doing a cross-examination on them.
I did notice that the prosecutors on cross-examination had a common theme to the way they asked witnesses questions. They appeared to think that the essence of cross-examination is to be cross. They'd try to express their disdain that someone would dare testify against them, the United States.
Then they had another cute trick. It was predicated on the idea that the jury box was filled with 12 dummies. They'd end their cross-examination with a flourish of saying, "do you know that Whitey was the partner of Flemmi." There had been so much evidence introduce showing Whitey and Flemmi were partners that even the chairs in the courtroom knew it.
Given what we saw in this case, I'd guess that Whitey sitting where he was could not have helped measure up the prosecution's ability to cross-examine. I'd have to say that he could not have been highly impressed. I suggest that because I don't agree with those who assert he was afraid to testify because of fear of being cross-examined.
Kevin Cullen of the Boston Globe wrote: "Whitey didn't want to subject himself to cross-examination, when prosecutors Fred Wyshak, Brian Kelly, and Zach Hafer would have had him for breakfast."  I'd have to guess Cullen was sleeping during the prosecutors cross-examination in this case or else he just had no idea what a good cross-examination involved.
I suppose it is harmless but it goes along with the attitude of the Globe to the federal prosecutors that they do all things right. They'd never want to do anything that would interrupt the source of inside information from the federal grand juries and other investigations.