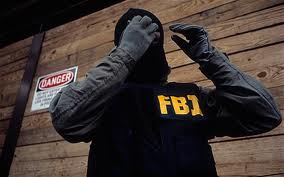 Torture is evil. Whether it brings about the results that it intends is a matter of debate. I can only know how I would react to it. To stop it I'd tell anything that the interrogators wanted to hear even the truth. I'm no hero like John McCain who apparently was able to keep his head high while undergoing torture in North Vietnam prisons.
The Democratic majority and Republican minority differ over its effectiveness. We'll truly never know whether it provided actionable intelligence but it would seem to me that it had to have produced some gems or at least hints of things that could be corroborative of other things learned.
Aside from whether it produces results, we still have a great disagreement over whether the measures used constituted torture or "highly enhanced interrogation techniques" or even whether those are synonymous. I like to look at it from an old perspective which dates to WWII. We accused our enemy Japan of torturing American soldiers who were held prisoners. One particular heinous act we were told was the Bataan death march; and there were others like the beatings and imprisonment in small cages. If we thought things like that were torture then I'd suggest they remain torture now.
The idea behind issuing the Torture Report by the Senate Democrats seems misplaced. One big reason is that it sets out instance after instance of horrible acts and then ends. It has no recommendations as to what should be done to see that those things don't happen again. It has no suggestions of what we should have done differently as a nation that had just come under attack by Muslim terrorists.
I suggest if people were really interested in whether we tortured, whether had we done it we gained from it, and many other matters surrounding the CIA and FBI's post-September 11 actions we would have put together a bi-partisan group to examine this. All the Senate report has done is to provide fodder for those already vested in one side or the other and furthers much of the partisan divide that exists between our people.
My overall criticism of the whole exercise is its Monday morning quarterback aspect. By that I mean it is the type of cowardly exercise engaged in by some who want to criticize what was done after the danger has passed rather than as they should have done during the days of danger. Here we are 14 years after the country was highly traumatized by the 9/11 attacks and the subsequent anthrax mailings and having spent the time since then in the relative safety of our land wanting to go back and kick around those who were responsible for having brought us through those dark days. The Senate report wants us to believe the tactics used were unnecessary but we can never know that. All we can know is they worked. We really don't know if they had not been tried things would have turned out the same.
This reminds me of the report by Senator Church back in 1975 that was highly critical of the methods used by the FBI and the CIA during the WWII years, the early years of the cold war, and up to the days of the Weathermen and other radical American groups. Few realized that Church ginned up the coverage to look into the actions of the FBI which no one had exhibited prior to that time because of the death of J. Edgar Hoover in 1972. It took several years for the FBI to regain its footing having lost its leader of 48 years. That report, like the Torture Report, found much to criticize now that the dangers had passed.
One night walking from one gin mill to another I was with three friends heading down Brookline Avenue into Kenmore Square. Some guys coming the other way got into a verbal squabble with us. One of them pulled out a knife. Cooler heads prevailed and we went on our way. Later one of my friends asked me why I didn't take the knife from the guy saying I thought they taught you how to do that in the Marines. I explained the guys with the knives in the Marines were not going to stab me so it was easy, I didn't want to find out the intention of the guy we had just met. He said if he had known I wasn't going to do it he would have done it.
Writing of the Torture Report and the Church Report brought that incident back to mind. The bravado and indignation come out after the danger had passed. We also have seen it in John Connolly's case where his reward for operating his Top Echelon Informants is handed out by Johnny-come-latelies who tut-tut at his actions and put him in prison.
Hopefully no one will go to prison over the Torture Report. It may feel good for all these people to complain and criticize others for the past actions which brought about their safety but they should show some degree of gratitude that whatever their past actions they now enjoy the fruits of them.