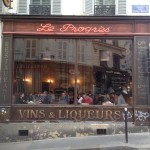 I must admit I'm a little confused with the defense strategy. You can add that to my confusion over the prosecutions strategy. I talked about the prosecution not having any real plans other than putting in every bit of evidence it had without regard to its necessity or importance in the scheme of its case. I suppose I shouldn't have been surprised that would happen when they insisted on charging a guy with 19 murders and to top that off to say he also was a money launderer among other things.
My thinking is you are prosecuting a guy you think committed that many murders, clear the deck of everything else and try him on the murders. The prosecutors should have asked themselves if they would be happy if Whitey was convicted of extortion and money laundering and none of the murders.
With respect to the strategy I'll never understand why they tried to prove Whitey was an informant. They fell right into defense counsel's trap. It had no relevance to the case. I pointed to the unnecessary redirect examination by the prosecutors trying correct esoteric points in a witnesses testimony wasting time on things that had no significance and would be little remembered.
It seemed to me early today they got my message when they announced they'd be finished by the end of next week. This apparently caught Carney and Brennan by surprise. My immediate thought was finally they are looking at their case; seeing its strengths; tailoring the rest of the case to what they've successfully done; and clearing out witnesses no longer necessary.
What did it mean I wondered. One of my correspondents once referred to me as Sensei. So I put on my Japanese thinking cap and decided the prosecution was not going to call Benji Ditchman as a witness. I thought that a brilliant move.
Weeks had just testified. He he tied Whitey into five murders that he personally witnessed: Halloran, Donohue, Barrett, McIntyre and Hussey; he also tied him in through admissions to Eddie Connors, Spike O'Toole, Buddy Leonard, Paulie McGonagle, Tommy King,  and Debby Davis.  None of Weeks's testimony about these murders was challenged. He also told us about the location of six of the bodies which were subsequently unearthed and identified as being the bodies of six persons who had gone missing a long time ago.  Previously they had Murderman tie Whitey into the rest of the murders and he too was relatively unscathed when it came to them.
I thought they decided to do the medical identifications, show the cause of death, and then wrap it up. They pretty much had a nice win with this bold move to let Benji Ditchman pass and not to foul the courtroom with his fetid stench. But I was wrong to expect such intrepidity .
They plan to call Benji. They did however streamline their case a bit. We'll see the end of their case next week.
My sense is they may rue the day they brought Benji Ditchman into the court; that is if the defense doesn't play patty-cake with him when it comes to the murders as they have with Murderman and Brutalman.
Which brings me to the defense strategy. Letting Weeks go without any attempt to mitigate Whitey's involvement in the murders, even to the point of suggesting for the jurors ears that there were other possibilities convinced me that they planned to use Whitey. I have no idea what Whitey will say with respect to the murders whether he will deny any involvement, admit some and claim self-defense or admit some and claim O'Sullivan gave him permission to do it. Defense can't let Weeks stand unrebutted – the bodies cry out for an answer.
Using Whitey, and others, throws the idea of jury nullification out the window as I see it because as I understand the concept you don't present any defense but rest after the state ends it case and suggest to the jury that the government and its witnesses are so corrupt that nothing it offered can be believed and the jury should send the only message it can to the government that it must cease its behaviour by acquitting the defendant.
With that gone, all that is left is the notion that AUSA Jeremiah O'Sullivan told Whitey he could do all he did (except perhaps the murders) and Whitey relied on his promise, the government went back on its deal, but the jury should hold the government to the deal since Whitey would not have done all these things except for the government giving its OK.  I know it's got no chance of succeeding but when you come down to it, Whitey never did have a chance.
What does confuse me about the defense strategy is Carney's objections to some of the forensic evidence relating to the victims who were unearthed. I didn't think that was an issue in the case. Weeks identified the people put in the graves, the medical examiner will testified how they died, and the other experts will buttress their identifications with dental records and DNA. I can't see Carney arguing that these aren't the people they are alleged to be.
But he made an impassioned argument for a two-day continuance because he didn't get all the dental x-ray records. He said he had to have his expert see all the dental records, even those not related to identification, or he isn't performing his duty to his client. I don't understand it. If you are not challenging something, you don't have to have your expert study it.
All I can make of this is that Carney is just trying to stretch out the time Whitey will stay on in the Plymouth jail so any delay he can have is welcome news. It's almost a concession that Whitey is a goner.