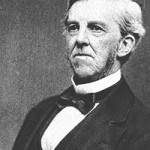 Didn't really know what to post about this morning so I was trying to catch up on answering some of the comments which I feel obligated to respond to when they are directed to me.  I like doing it even though I fall way behind in other things because I learn so much from the discussions for which I thank you.
I'm sitting in the press over flow room and this guy Jon (a real good guy from MIT) is talking about a motion filed this morning by Carney seeking to continue the case after Mirer finishes testifying until next Tuesday.  He said he needs that time because the government informed him last night that it expected to finish its case next week.
Wow! That's a surprise. The first thing that came to mind is Flemmi.  How does Flemmi fit into all of this? Will the government not call him?  How would that be?
That would be the bold move I've been looking for from the government. I've been writing that his has no strategy. This shows it has had a team back and is content with what it has done. I agree. If it takes the case to the jury without Flemmi it is in the best position. Why have someone come in and make you look really sleazy. Stand by.