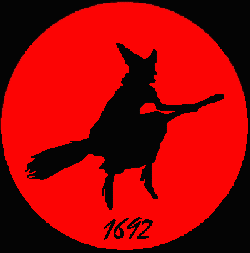 Never in my life have I seen any candidate for president undergo such a barrage of negative publicity as Donald Trump. I don't like the guy and think he would be the worst type person to govern our country. Throw everything else aside you have to admit there is one thing clear about him and that is he is vindictive and vengeful and petty. His side battles, all which have hurt him badly, with the family of the dead Muslim Army officer and the various attacks on women criticizing their looks or conduct are deeply demeaning to him but he cannot help himself. He's bold and brash but basically a bully and bullshitter.
All that and many other things have made it impossible for him to win. For the majority of the people of America are basically good people no matter their politics and are searching for someone who will change the direction of this country from where it is going. These people want change in a positive direction; in a way that will help those Americans who get up every morning and onto our jammed highways and crumbling infrastructure going to their jobs or those others who wish they could join them going to a job. These are the people, the core of America, the workers and believers in something more than themselves who have propelled America into its continuing leadership of the world. They will vote but they do so without the zealotry of some who seek not what is best for America but to push their agenda. We have seen their agenda ruin our communities as drugs destroy those who see no hope of a decent future.
These people – many considered deplorables – the hard-working lower to upper middle class –  the people I call the core of America – the immigrants most who have come here because of the equal opportunity to give their children better lives if they work harder – keep in mind how we made America into the shining star nation. Think of the Jewish parents running the tiny barely profitable Ma and Pa stores for 14 hours – the Eastern European mine workers including the Finns who were paid less than donkeys – the Irish and Italians digging canals and fighting over the scrapings that allowed their families to survive another day – the Chinese with their laundries – the blacks escaping the servitude of the tenant farms in the South – and many others,  all seeking not a hand out but a hard-working job in this land of America because they knew the little they could make they could keep and provide for their families and children to give them a better chance.
All of these hard-working non-involved in politics American workers know that both Trump and Hillary Clinton are failed candidates. The polls show those two holding unfavorable ratings among over 50% of all American voters – among those who are the core of America they must be disliked by more than 75%. Tragically the American system is set up so that only one of them will be elected. The alternative two – the Libertarian who has smoked too much grass and the Green even at this time have no traction. So people feel a compulsion to vote – many saying they will hold their nose.
The media has so destroyed Trump that it has made Hillary Clinton the next president. She will institute a progressofascio government that will destroy America as we know it establishing a Supreme Court that will outlaw many of our freedoms and change America to look more like the People's Republic of China under Mao with those whose thoughts do not coincide with theirs being sent to retraining centers.
There is one way to stop this. It is to vote for Republicans on the lower ticket. I say that as a long-term Democrat who has walked away from that party into a political wilderness but not into the hands of the Republicans. A strong Republican Senate can save the country. A strong Republican Congress can limit the damage she will do. Even then she and her court can run rough shod over it but it is all we have left.
If you believe in traditional American values and are one of the core of people who made America great then vote the Republican under card to save America.  Stop Hillary's plan to destroy America. Start talking to your friends – go to #noredcourt and help save our Democracy.