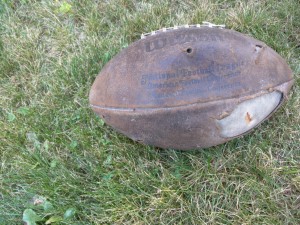 During the Whitey Bulger case you may recall that the defense counsel moved that Judge Stearns recuse himself because during the time Whitey was committing crimes he was in the U.S. Attorney's office. Judge Stearns refused suggesting that the allegation he would be somehow affected by that in his handling of the case was preposterous. Judge David Souter on the Court of Appeals ordered Judge Stearns off the case by writing: "a reasonable person might question the judge's ability to preserve impartiality through the course of this prosecution and the likely rulings made necessary by the immunity claim."
Stearns, a little more aware of what was happening was on solid grounds in refusing to recuse himself. The situation might have been different if Whitey's counsel offered an affidavit setting forth some facts concerning what Whitey would testify to about the immunity. They never did. It was all talk without any substance behind it. Judge Stearns recognized this and called them on it.
Sadly, Judge Souter fell for the con about an "immunity claim" since none was ever presented. To this date no one knows what the claim consists of. Judge Stearns was correct in his stance as long as the immunity claim was left up in the clouds.
Judge Souter to remove Judge Stearns had to add something to his decision which was never asserted. He said:"This promise [of immunity]was supposedly given in return for the defendant's agreement to supply information about the criminal activities of others." That was totally wrong. Whitey's lawyers never asserted that. They refused to tell who was to do what in the deal. But one thing they made clear is that it had nothing to do with supplying information. Whitey denied he was an informant. Judge Souter's statement drawn out of thin air did not fit the facts in any manner.
That was not the only mistake by Judge Souter. He wrote that John Connolly "was later convicted of taking bribes." That never happened. He was acquitted of those charges.
I know you heard how Bob Kraft and Judge Richard Berman, who overruled the suspension of Tom Brady without in any way exonerating him, met at "Discovery Communications chief David Zaslav and his wife Pam's party at their East Hampton estate, also attended by Oprah Winfrey, Martha Stewart, Harvey Weinstein, Lloyd Blankfein, NY Giants co-owner Jon Tisch and wife Lizzie, Katie Couric, and Hilaria and Alec Baldwin." Kraft and Berman apparently talked for a couple of minutes exchanging pleasantries. How does that make you feel about the impartiality of the judge's decision?
I can see Bob Kraft going to such an event. But what in the world is a federal judge doing there hobnobbing with all the celebrities so soon after making a decision in favor of a celebrity? Was this his way of getting accolades? I ask  whether:  "a reasonable person might question the judge's ability to preserve impartiality through the course of" the Brady hearing if he knew he would be going to this gala party. (Would his invitation have been rescinded if he decided otherwise?) It is doubly difficult to clear him if he knew that Bob Kraft would be there? (Will he be sitting next to Bob in his box at tonight's game?)
Of course you know Judge Berman's decision ran against all precedent in reviewing arbitrator decisions. He overruled the Commission by saying: "The Court finds that Brady had no notice that he could receive a four-game suspension for . . . participation in any scheme to deflate footballs, and non-cooperation with the ensuing Investigation." The judge is suggesting that unless the person knows the penalty for his act it is wrong to punish him in any way for his wrongdoing.
Understand this clearly, Judge Berman avers that even if Brady did deflate the footballs and obstruct the investigation he cannot be punished because he was not told he would be as if he were in a child in kindergarten. I would like to think that even those of you who genuflect when you hear Brady's name and worship at the altar of Brady, assuming you can be considered reasonable people, find such a conclusion absurd. When a judge makes such nonsensical statements and talks as if Brady is some kind of deity who soars above any punishment for his sins and when you add on to that he was planning to go a weekend shindig knowing he would be communing with celebrities and friends of Tom at a party on Labor Day then his impartiality comes into question.