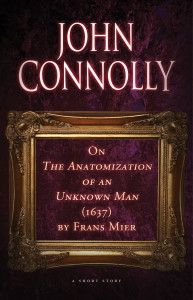 It really is all about winning at all costs and that is why no matter what it takes to win he will do it. He is just a guy who hates to lose; well, it is really beyond that. Some people hate to lose but get over it after a bit; this guy doesn't. He broods on a loss as much as he would on the loss of a loved one.
His antipathy toward losing is one factor that makes him into a winner. Three other things go into the winning equation: (1) he is exquisitely talented as if he was made by some designer to do the job that he does having grown to the requisite height towering over most mortals and having gained the appropriate strength to complete his mission; (2) next, he is in one of the rare positions where what he does can influence the outcome of a contest unlike most other in high pressure positions; and (3) finally, he works in conjunction with a man who is uniquely situated to make all the parts of the unit that he works with work like a smoothly operating and well-oiled machine giving him the opportunity to use (1) and (2) to achieve the win.
Outside of the arena where he operates he has a fervid faithful frenzied following favoring his every movement. He has involved himself with a renowned beauty with whom he has offspring in addition to offspring from another beauty with whom he was previously involved. He lives in a manner that mirrors the life style of the Russian tsars or other Eastern royalty. Both dashing and daring his every movement is covered and reported to the immense satisfaction of those who idolize him spending far more time concerned about his actions usually performed on the Lord's Day than thoughts of the Lord Himself.
Like zealots under 20th and 21st Century dictators his supporters leap to his defense whenever the slightest hint is suggested that he may have done something other than honorable. They close their eyes to the reality of the situation and ingest and regurgitate inane explanations for his actions that amount to a blind acceptance that everything he does must be admired and praised. He is more than human to them edging on god-like, one who must be admired, protected and defended at all costs.
These loyalists tell us that this man with all his talent and skill who works with an implement to carry himself and his team to victory was unaware that the implement was not the way it should be when he used it. As he handled it and maneuvered it we are to believe he did not notice the difference in the way it felt when he gripped it even though he has used it almost on a daily basis for 20 years and handled it thousands of times a week and must have gained as much familiarity with it as any other person could possibly have acquired; it's as if Leonardo DaVinci would not have known there was an alteration in his painting of the Mona Lisa or that Whitey Bulger believed he could murder people because an assistant U.S. attorney told him it was all right.
If perchance one or two will admit that he had to notice the difference they will say it does not matter since had the instrument of his success not been changed he would still have achieved the same result which begs the question why then did he use the instrument that was not up to the standard required of all others.
No question he is an immensely talented winner with an adoring fan base.
But to many he will always be known as Tommy Cheat.