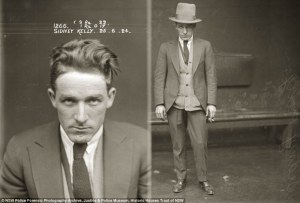 A much overused expression for which I plead guilty is "quid pro quo." Having had the benefit of six years of Latin I am able to translate it. I can also translate some other Latin expressions. One that immediately comes to mind is "semper ubi, sub ubi." The former expression as we all know, even those without a Latin background, means you give something so you expect to get something in return.
If anyone knows that it is the gangsters among us who are keenly aware of it. The way it often happens is the gangster is jammed in by the cops. He'll want to figure a way out. Some will offer to become informants. Others will offer to give up things like stolen goods. So gangster Mylo will throw the quo out by saying to a cop: "what will you give me if I get you the Degas, Three Mounted Jockeys painting." The cop will return with the quid and say: "I'll let you walk and drop the charges."  
I prosecuted a defendant who had perfected that type scheme. He'd always set aside part of the items he stole so that when he got caught he could bargain them away for his freedom. He knew how much cops loved to pose for media photographs with stolen items they had recovered. When I told his lawyer he was going to go to Walpole, I don't know who was more angry, the defendant or the cop I deprived of his photo shoot.
We saw Whitey engage in a little of it when he was picked up for the armed robberies he had been involved in when he was in his twenties. He went out to the mid-West and robbed a bank. He took along his girl who acted as a lookout in the car. One of the guys with him got jammed in and did his dealing by turning state's evidence and fingering Whitey as his associate.
When Whitey was grabbed by the FBI the agents jammed him in suggesting they were going to charge his girl for her role in the robbery. Whitey's deal was that he would plead guilty to all the robberies he committed if the FBI didn't charge her. They agreed but said she'd have to give up the others which she gladly did.
That's how the system works. It's all a form of bartering. Even after a guy is charged with a crime the dickering goes on. Each side weighs its evidence. They get together. The prosecutor will have two sentences in mind. One will be lower than the other based on the defendant's willingness to plead guilty.
Most of the bartering and dealing comes about when the prosecutor or the cop has the criminal in a tough spot. The criminal is willing to do something he ordinarily would not do to get out of it. But how does it work when the cop has nothing on the criminal?
If a cop walked up to our friend Mylo the life-long criminal and said: "hey, Mylo, I know you've stolen a lot of stuff how about giving some of it back to me so I can get my photo in the paper" what do you think Mylo would immediately think. It's not hard to guess. He thought: "what's in it for me?" If he didn't see anything he'd beg off and disclaim having any stolen goods. He wouldn't do something for nothing.
Now Mylo was not a real big criminal who was in the rackets but one of those who mostly operated on his own looking for a score here and there. He would not be someone the FBI would be looking for to bring into its Top Echelon Informant (TEI) Program. The FBI wanted someone who was part of something big who could give them information against the big guys.
One of its agents sees Slugger who he knows is highly connected. He has nothing on him but want to make him a TEI. He goes over and chats with him. He says: "hey, Slugger, how would you like to join our special program?" What's Slugger going to immediately think even faster than our friend Mylo. You got it. He'll want to know what does he get in return.
You got to believe it is something more than a hardy hand shake. It has to be a very lot more. What then can the FBI agent offer Slugger.
Surprisingly in the court decisions dealing with informants where judges like Judge Wolf and Judge Gertner have discussed the TEI matters they stay away from discussing the quid. They recognize the existence of the TEI program but do not have the curiosity to ask what do guys like Slugger expect to get in return for becoming a TEI. You can be sure Slugger knows what he is getting before he jumps on the FBI ship.The judges apparently thinks he is doing it expecting nothing in return. Can you figure out what it is he expects?