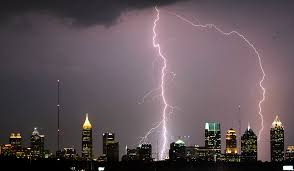 Sean Spicer told members of the press corps that amazing efforts are being taken by the great people on the president's team to continue with their formidable efforts to protect the American people.
Kellyanne Conway appearing on RT told Larry King last night: "despite hostile media efforts to refuse to join our team and their continuing attempt undermine our popular president by its continuing mocking and scurrilous reporting, the great majority of the great American people know the president loves them and will move heaven and earth to protect them."
Asked about the recent demonstrations against his seven nation ban she replied: "You know in dice when you roll seven on your first toss you win.  We threw a seven."
Larry then asked whether the demonstrations have shown her that these bans should not be rushed, she laughed saying: "they were not rushed but were put into effect at the earliest possible moment since President Trump will not take any chances on the safety of Americans. The mainstream media has no concern for their safety. Imagine if we did not take that step and a terrorist attack happened? All the media seeks to do is talk and criticize. Our president Mr. Trump is a man of action.  Like Commander Perry he tells us 'Damn the media, full steam ahead' without worrying about the willy nilly's in the media." (I'm told Admiral David Farragut said this. I wonder if Kellyanne knew that.)
She then went on: "we calculated there were about thirty thousand people at demonstrations at most, but let's grossly exaggerate and say fifty thousand. We saw them at 17 airports. Now this proves our point. The media all except Fox covered these as if they amounted to something. That is the latest example of their hostility to our president. There are 318 million Americans. What is fifty thousand compared to that? They absolutely failed to cover 317 million nine hundred fifty thousand Americans. You see the bias and animosity. There are eleven thousands four hundred sixty-nine airports in America and they put out news about what is happening at seventeen. Did you see coverage of any other airports? How many demonstrations at those airports were in favor of the ban. I'd guess a hell of a lot more than seventeen. But that is hidden because there was no coverage."
She pause with a smile to let that sink in. A caller to the show started to ask her about something he heard on CNN.  She said "you're listening to CNN. Fake news. I don't answer fake news." She turned to Larry and said: "I'll give you a news scoop since you and RT have been good to us. President Trump is going to issue a new ban in an executive order tomorrow."
Larry turned the camera and said: "Listen up folks we have a scoop."
Ms Conway said "You absolutely do have one. The Cato Institute has done calculations on the dangers Americans face and the odds of them happening. It has noted the danger to Americans from terrorist attacks involving mass shootings is 1 in 3.6 million. We believe our order relative to the 7 nations have made that even more unlikely.
In figuring that out the president who is looking ahead and trying to prevent dangers to Americans and not reacting to them saw that there was a greater danger where the odds of Americans being endangered are even higher. It is 1 in 1.2 million. This new executive order addresses that and President Trump is on the telephone right now to tell  about it."
The president's voice could be heard as a photograph of him sitting at his cluttered desk came across the television screen: "My utmost and greatest priority is to keep Americans safe. I love all Americans. When I learned of this danger I acted quickly to ban it. Kellyanne has a draft of my order and she will read it. Rest assured my first priority is to keep America safe from harm and prosperous. Thank you and good night."
Ms Conway then picked up some paper that she took out of a folder.  "Thank you Mr. President," she said. Turning to Larry she went on,"Here it is, Larry."
"Let's hear it!" said Larry rubbing his hands together obviously pleased he was going to be the first to make this news know.
Ms Conway began: "I'm reading now. Effective immediately a permanent ban on lightning strikes which hit 1 in 1.2 million Americans a year is herewith enacted throughout the United States in the red states. The blue states will remain unaffected by this ban."