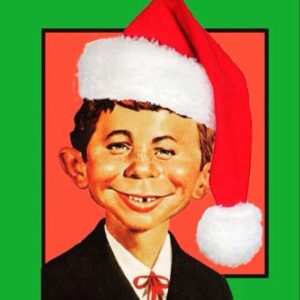 Did you see Sean Spicer's press conference on Saturday afternoon? It was scary, really scary. I'm not kidding. I must admit I've never quite seen anything like it unless it was Trump's speech to the CIA earlier that day. I can only say these dudes have serious problems with the truth. Or is there a method to their lies.
Spicer was angry as he talked about matters of absolutely no importance to our nation. Two things that had him most angry were that a reporter tweeted that Martin Luther King's bust was taken out of the Oval Office and that the press underestimated the size of the crowd at the inauguration. What does that tell us about what is important to this man?  Who cares? Sadly Trump does, very much. He also brought those up in his CIA speech. No one around his has the courage to tell him that he is mistaken, or for that matter a little daffy.
The reporter on the bust from Time Magazine quickly corrected his mistake and apologized which apology Spicer accepted. Trump at the CIA said the story of the bust became a "big story" which was untrue.  He then made Spicer turn around and call it a "particular egregious example." How could he do that after he accept the apology?
Ari Fleisher and David Axelrod both suggested that Spicer's statement was probably written by Trump. He he was forced to parrot it. They also suggested Trump would have been watching to ensure he did it as written.
Spicer said about Trump's CIA speech, "They gave him a five-minute standing ovation at the end in a display of their patriotism and their enthusiasm for his presidency." Fortunately we have CSPAN. I could see for myself what happened. Watching it I saw no one rise, apparently those in the front rows were standing throughout the speech. Trump left the room after about 30 seconds and the clapping last another 15 seconds at best. Why did Spicer have to make the 5 minutes story up?
Spicer also said, as Trump did at the CIA, that the media underestimated the crowd. He pointed to the transit figures: "We know that 420,000 people used the D.C. Metro public transit yesterday, which actually compares to 317,000 that used it for President Obama's last inaugural." That too turned out to be a lie. "CNN has confirmed Wash Po numbers from Metro on full inaugural day ridership. For Trump: 570.5k. Obama '09: 1.1m. Obama '13: 782k." Both Obama's figures were higher than Trump's.
Spicer said Trump's crowd looked less than before because "floor coverings have been used to protect the grass on the Mall."  Anyone looking at the photographs of both events, here, would know that isn't true. It is plain less were at Trump's time than Obama's.
He also said "This was the largest audience to ever witness an inauguration — period — both in person and around the globe." It  wasn't. Ronald Reagan (41.8), Barack Obama, (37.8) and Jimmy Carter (34.1) had higher Nielsen ratings than Trump  (30.6). The photographs of the people who attended and the transit figures also show that is not correct.
There are others that are questionable but why are there any? Why are the Trump people putting out lies that can be easily shown to be wrong? I'm beginning to understand their lack of concern for the truth. It is the same thing that happened during their campaign.
They have a certain segment of the population that will believe anything that they say no matter how obvious a lie it is. There is no way that this group of people will believe anything that contradicts what Trump says even if they see it with their own eyes. It also explains Trump's constant war on the media.
Don't you see how if he makes the media into something that cannot be trusted then anything he says must be accepted as true. If he can get the people not to believe the media then all that we will have left is his statements which cannot be gainsaid.
As I said this is scary, very scary.