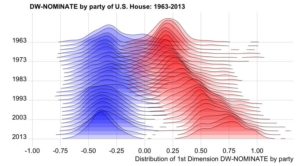 Today it became clear.
Today is to be a banner day for Trump and all of you who support him. This morning he tweeted about what he expects to happen. It should bring joy to your hearts. For the rest of us it shows how fragile our democracy has become.
He started the day indicating his support for Russia's continuing invasion of Ukraine and suggesting to Putin that he has no objection to it. It is almost as if he would like to send US armed forces there to help. He wrote: "Ukrainian efforts to sabotage Trump campaign –'quietly working to boost Clinton'.
He shows his belief that Ukraine worked to undermine him and support Hillary. How then would he do anything to protect its sovereignty? To top it off he sent this to @seanhannity his mouthpiece on Fox News apparently telling him to cover it.
He goes on to advocate that a federal criminal investigation be commenced against his former opponent Hillary Clinton. We have never had a president who urged his attorney general to bring criminal charges against his opponent, This, of course, is what they do in dictatorships as a way of wiping out opposition. He wrote about Hillary: "So where is the investigation A.G. Attorney General Jeff Sessions has taken a VERY weak position on Hillary Clinton crimes (where are E-mails & DNC server) & Intel leaks"
We are entering a strange new America. Now are those who run for office and lose going to be harassed by the winning party. Americans should blush with shame to think the president wants this. Trump points to the democratic support of Andrew McCabe's wife in her run for Congress in Virginia noting disingenuously: "Problem is the acting head of the FBI & the person in charge of the Hillary investigation, Andrew McCabe, got $700,000 from H to wife." That tweet alone which leaves out what the purpose of the money was for and all other circumstances is a pure lie.
It is also strange because those tweets show the president wants to direct the attorney general's actions. Apparently Sessions is not doing what the president demands. Rather than dealing with it privately Trump has publicly humiliated Sessions with cowardly tweets or interviews. Is he afraid as I've often said of face-to-face confrontations? (Remember how he fired Comey) He tells NY Times he wished he never appointed him; calls him beleaguered; and weak and not doing job.
This foretells the departure of Sessions. If he lacks all pride and the job is his life he'll have to be fired. If he has a bone of integrity he will resign. This then opens the door for Trump to appoint a real lackey attorney general, one who will use the office to go after Trump's political enemies. Names that have surfaced are Alan Dershowoff, Rudy Guiliani, or Ted Cruz.
I know what you are thinking: "they will never get past a hearing." But Trump has a deal with Senate Leader McConnell that the Senate will go into recess and he will appoint one of them via a recess appointment without any Senate involvement. Just like he appointed General Flynn or like Bush appointed crazy John R. Bolton. The new AG  will hold the office until January 2019.
On top of that we see that Trump knows the repeal of the ACA is to take place today. He writes "Big day for HealthCare . . . John McCain is coming back to vote. Brave – American hero!" Obviously McCain would not be coming back if the GOP did not have the votes to pass the bill that no one has seen.
Imagine a bill as comprehensive as one dealing with American health care will pass today without any Republican senators  except one or two knowing what it contains? McCain by the way just a week ago after the last bill failed tweeted that "regular process" should take place and the governors be consulted before any new attempt to change health laws. He caved quickly. He caved to a guy who insulted him for being captured. What kind of hero is that?
The worst part of the Senate action is that the GOP senators have totally gone with the Trump agenda. He has no opposition to him. The GOP is Trump and Trump is the GOP.
Trump then went after the EU – "E.U.is very protectionist with the U.S. STOP!" further pushing Europe away. At the G20 dinner he insulated the leaders of all the other nations especially our long-term European allies when he and Putin went off to the side for their little tête-à-tête. He tells how he is "working on major Trade Deal with United Kingdom" which  can't happen until UK leaves EU by which time UK will be a basket case.
This is your president. Starts of the day full of hate and lies. Trashing everything good about the presidency even to the point of having the Boy Scouts booing Obama and Hillary Clinton.
Trump will be known as the Great Divider, Hater and Liar. The chart above shows how a great divide has opened in America. We are falling apart as a nation which is why we got Trump and his hate. I'll discuss the chart more but click on it to see it in greater detail. Then see why we have such a man as president.