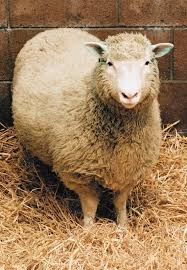 I had  to laugh listening to Trump's statement yesterday as he explained how when he was crawling like a lamb in front of President Putin he misspoke. All I could think of is someone being interrogated about a crime and answering the cop: "all right, you got me, I was the one who pulled the gun" but during the trial said: "I meant to say, 'all right, you got me, I was not the one who pulled the gun.'"
You do judge the person's words by the context in which they are stated. If the person said: "wait, you got the wrong guy, I was not the one who pulled the gun," that would make sense. If the cop testified he said, "wait,you got the wrong guy, I was the one who pulled the gun" you'd raise your eyebrows and think, "yeah, of course he said that."
So as I listened to Trump's lie yesterday I went back to look at the transcript of his statement. I wanted to determine whether he was just spinning out another lie or actually misspoke. It reads:
Question: "Just now President Putin denied having anything to do with the election interference in 2016. Every U.S. intelligence agency has concluded that Russia did. What – who – my first question is for you, sir, is who do you believe?
You have to admit that is a softball question. The US president is asked whether he believes his intelligence agencies over the word of Putin. Trump should have hit it out of the ballpark, no!
Trump: "So let me say that we have two thoughts. You have groups wondering why the FBI never took the server – haven't they taken the server. Why was the FBI told to leave the office of the Democratic National Committee. I've been wondering that. I've been asking that for months and months and I've been tweeting it out  and calling it out on social media. Where is the server? I want to know where is the server and what is the server saying."
ME:  Huh? He can only  be suggesting that something is wrong with what the FBI did. How does that bear on what our intelligence agencies did? Is it because the FBI didn't take the servers he does not trust the intelligence agencies? I'm confused. Why go there if he believes Russia interfered.
Trump (continuing): "With that  being said all I can do is ask the question. My people came to me. Dan Coats came to me and some others, they say they think it's Russia"
ME: Some others? Every U.S. intelligence agency told him it was Russia. We just saw indictments returned against 12 Russians which show how they infiltrated our electoral process.
Trump (continuing): "I have President Putin. He just said it's not Russia. I will say this: I don't see any reason why it would be."
Trump clearly is supporting Putin's statement. He then went back to the server and some other servers.
 Trump (continuing):"What happened to Hillary Clinton's emails? 33,000 emails gone — just gone. I think in Russia they wouldn't be gone so easily. I think it's a disgrace that we can't get Hillary Clinton's 33,000 emails."
ME: He's alleging the FBI or the intelligence agencies were somehow lax in not getting those emails. He points out how more efficient he believes the Russians would be. Clearly he's putting Russia on a higher level than his own people.
 Trump (continuing):"So I have great confidence in my intelligence people, but I will tell you that President Putin was extremely strong and powerful in his denial."
ME: So obviously telling us that Putin was strong and powerful he believes him over our intelligence people especially since he can't understand why Russia would be interested in interfering with our election. Everything follows along perfectly.
As we know, after the Helsinki Duet finished their act the Russia FM Lavrov declared the summit was "fabulous, better than super"
When Trump came home to a firestorm of criticism he told us he meant to say "I don't see any reason why it wouldn't be."  Put it into the context of his full statement and it reads like gibberish.