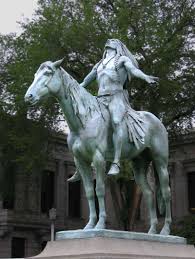 I went to bed a little after midnight still clinging to some hope that the Trump march would be stopped and she might come back. It did not look good but at least she had not lost at that point. I thought even if she won it would not be a favorable outcome because it would have been by a razor thin margin which would be a recipe for turmoil.
I woke at 3 am. I went to a Boston Globe site to see if anything had changes. The first thing I saw was a map that indicated some states had not yet been counted so I thought there was still some hope; I then looked at a chart that had the number of electoral votes and saw Trump still had more than Hillary. In my half awake state the numbers did not mean much to me but that little green check mark on Trump's side of the ledger gave me a little bit of the shivers. I knew that it meant he won. I had a feeling of depression and sorrow. No other presidential election had left me with such a feeling.
I had some emails that I read: John was nice, Rather talked about me eating crow, and there were others. One blamed me for Hillary's loss. I bet you never knew I had such influence in the country that I could bring down the Clinton political team.
As you know I voted for neither. Both were flawed candidates. Trump won because of Hillary's flaws; had she won it would have been because of his.
Hillary's sex had little to do with her loss. Those who voted for her because she was a woman were willing to overlook that she was a woman with a lot of problems in her background. From the start she was looked upon unfavorably by a majority of the Americans. Her connection to shady characters such as her husband did not help. Her foundation, even though it did some good work in Haiti, appeared corrupt because the contributions to it seemed to be in exchange for favors from the American government.
As for Bill having hurt her, his giving the finger to the American people with his pardoning of Mark Rich in exchange for a half million dollar gift to his library was well remembered by some. His tawdry behavior in the White House made others unwilling to let him back onto those premises. Then there is the Amendment that limits presidents to two terms that made some feel that putting Hillary in would be giving him a third term.  Add to all that the idea she was going to be able to stack the Supreme Court with progressive judges made many feel frightened that the America they knew would vanish; after all, we have seen that the Supreme Court is the most powerful branch in our government since the executive willingly follows its dictates and it arrogates to itself to interpret the plain language of legislation in ways that have little to do with the intent of Congress.
Trump is a blank slate. You can write anything you want on him. Some suggest he will not bring us into wars; if he is true to his word he will be immediately in conflict with Iran by tearing up the treaty. I expect to see more death and destruction with him since he is a vengeful petty man. We will get the first taste of him today at 9:30 when the market opens. It will be downhill after that.
You who voted for him I am afraid will live to rue the day that you wanted him to win. Putting him in the presidency is like putting Bill Buckner in at quarterback for the Patriots. He has surrounded him with jackasses. He may or may not listen to them as they bray. He will make us yearn for the days of Obama when things were relatively peaceful and calm.
I hope I am as wrong about what he will be like as president as I was about his being elected. I never gave him a chance. Now that he has I tremble for our nation. We will face days of reckoning for this tragic step which cannot even be imagined at this time. It's a dark day in America.