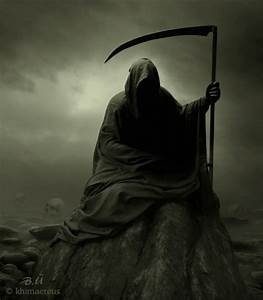 Those paying close attention to the White House and its dealings with the Covid-19 pandemic must have noticed that Trump's efforts to date have failed. We have  five times the number of confirmed positive cases than the next nearest country in the world; and we have over two times the deaths as any other nation.
George Packer noted:  "The United States reacted … like Pakistan or Belarus – like a country with shoddy infrastructure and a dysfunctional government whose leaders were too corrupt or stupid to head off mass suffering." Fintan O'Toole added: "In the process, the idea of the US as the world's leading nation – an idea that has shaped the past century – has all but evaporated." 
I have pointed out that aside from five or so countries in Western Europe we have the worst record in battling this disease. Those that want to support Trump point to those countries that are worse than ours and say "see we aren't the worst." I agree but as I've pointed out in a horse race which has sixteen horses running in it and you come in 14th that's not placing in the money. You don't point to the worst horse in the race to compare yourself to and call it a success; well at least you shouldn't. But that's what Trump has done as recently as week ago and his acolytes have duly trumpeted out his words.
But as we know Trump is a con man. He says anything that comes into his head without regard to whether it is true or not. He gets away with it because his acolytes will believe what he said even if it contradicts what he said a day earlier. I'm not interested in rehashing what is obvious but I want to discuss what is not obvious to most people and what has just happened.
Trump has pulled the big switcheroo.
The first hint of it was him using the Defense Production Act in a way that compromised livelihoods. The meat plants highly infected with Covid-19 where workers are concentrated tightly together were told to stay open. The workers were given the choice: work, get sick, and perhaps die; or, don't work, don't get unemployment, starve and perhaps die. It was clear that lives had to take second place to production.
Then If you listened carefully to his talk on a Fox News Town Hall on Sunday night you would have seen confirmation of his new policy. He gave that from the Lincoln Memorial and some have said that during it they could swear they saw Lincoln crying but I'm not sure that should be part of the discussion.
Trump's Center for Disease Control (CDC) came out with a recommendation on the steps that should be followed in opening up the states. The first was a fourteen day downward trend. Trump at that time,  Pontius Pilate-like, washed his hands of responsibilities. He turned them over to the governors.
Then – since we're on the subject of the walk to Golgotha – he immediately Judas-like betrayed the governors by calling on his acolytes in three states to "liberate" their states from the stay at home orders that follow the guidelines he just announced.
As we know there have been demonstrations by these people, some armed and most not masked or keeping social distancing, who Trump calls "very good people", to have their states freed from as what one person calls "collective punishment." Why one wonders is Trump encouraging people to urge their governors to violated the CDC guidelines? Why is he not taking a stand against more than half the states in the country opening up in violation of those guidelines?
At the Lincoln Memorial he said during his speech: "But, no, I think you can really have it both ways.  I think a lot of people want to go back.  They just want to go back.  You see it every day.  You see demonstrations all over the country, and those are meaningful demonstrations.  Oh, it's big stuff."  He added at times: "And we want to get it to a point, when we open, we're not going to lose businesses and therefore, more importantly, frankly, we're not going to lose the jobs that run the businesses.But the main thing I have to do is bring our country back, …But we have no choice.  We have to — we can't stay closed as a country.  We're not going to have a country left. —  We're getting rid of the virus.  But we've got to put our country back to work.  All those people out there that are protesting, they're — they're right.  They want to go back to work.  We want to go back to work quickly but safely.  And that's what's happening."
It's now clear what is Trump's Final Solution to the Covid-19 Pandemic. He has embraced Herd Immunity as the quickest way to get the economy working. No more mitigation, masks, or social distancing. It's the Darwinian survival of the fittest. Let a large number of people catch a disease, and hence develop immunity to it, to stop the virus spreading and enable them to return to work. Let the weak perish.
Strangely, this is the right to life president who has no problem sending many people to their deaths. I guess Trump believes all lives are important but some lives are more important than others. Orwell told us about people like him.