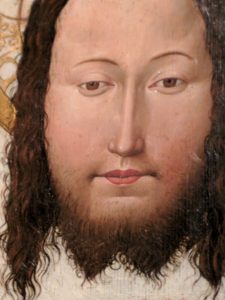 Let us go back a little to look at  the interactions between Trump and North Korea. A bit over a year ago on January 2, 2017, Trump tweeted: "North Korea just stated that it is in the final stages of developing a nuclear weapon capable of reaching parts of the U.S. It won't happen!" 
As you know it did happen. Trump's threat turned out to be empty. On November 29, 2017, after successfully launching an ICBM Kim Jong-Un stated  his country had "finally realized the great historic cause of completing the state nuclear force." The same article noted "US Defense Secretary James Mattis said earlier the missile launched demonstrated North Korea had the ability to hit "everywhere in the world""
Trump did nothing about this. He did however demonstrate with respect to North Korea's leader that he is the master of puerile insults. Over a period of time he has called Kim Jong-un "rocket man", "little rocket man. "bad dude," "madman," "sick puppy." and "short and fat." Aside from uttering words that are not commonly used by presidents and getting into a childish insult match with Kim Jong-Un, for some strange reason having done so, it apparently made him think that these junior high school schoolyard taunts had accomplished something.  They had. But it was not something in the best interests of the United States.
On August 8, 2017, Trump  said "North Korea best not make any more threats to the United States. They will be met with fire and fury like the world has never seen." North Korea immediately thereafter threatened to fire missiles at Guam.  Two days later Trump said that his statement was not tough enough. It was as if in his mind if he could only make the right type of threat he would be able to accomplish his goal. Again, though, he did nothing. There was no fire and fury but continued taunts.
The fact is that North Korea since Trump has been president North Korea has continued to improve its nuclear weapons and missiles. It has tested 23 missiles in 16 tests. It should have made Trump realize his threats were accomplishing nothing. He must know, like every other president before him who faced North Korea's build up in arms, there was no way to stop it short of war and that war was unthinkable.
On November 28 after North Korea launched the ICBM Trump responded "I will only tell you that we will take care of it . . .  it is a situation we will handle."  How he would handle it was not clear. The United States had no actual response.  By now it was apparent to the North Koreans that Trump's threats were meaningless.
Trump did respond after North Korea's aggressive actions. We would send our bombers from Guam and other planes to fly over South Korea. We would engaged in military maneuvers as a show of force. We would fire live artillery int to the seas surrounding  South Korea but that was it.
Trump's policy with North Korea turned out to be what every other American president in the past had done which he has criticized them for doing. The only difference is that unlike them he tosses out taunts and threats in face of North Korea's steady build up of weapons.
On New Year's day 2018 in North Korea its leader Kim Jong-un stated: "The entire United States is within range of our nuclear weapons, and a nuclear button is always on my desk. This is a reality, not a threat.." Trump would again gin up his threats in response to Kim's button comment on January 2 saying, "I too have a Nuclear Button, but it is much bigger & more powerful one than his, and my Button works!" 
Trump was not the only one in his administration issuing threats. Defense Secretary Mattis on December 21 told our troops at Guantanamo Bay that we cannot assume North Korea does not want nuclear war. He went on, "If we have to do it [militarily], we expect to make it the worst day in North Korea's life."
What Trump was oblivious to was that the threats of war were having consequences. But they were not what he intended. Perhaps that was why his outlier actions had not been taken by prior presidents.