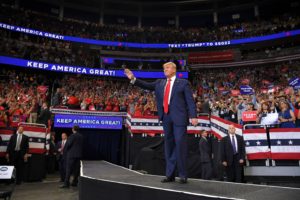 This is important to keep in mind how Trump acted both in 2016 and in 2020 prior to the presidential elections. In both instances he claimed prior to the first vote being cast that the election was rigged. In 2016 after it turned out it wasn't obviously rigged and that he was the winner then the idea of it being rigged disappeared.  (Although In saying this we still do not know the full extent of the Russian interference.) What was Trump's purpose in saying back in 2016 that it was going to be rigged? Was is it that he expected to lose and his ego could not accept it.Has anything changed?
Why was it in 2020 that he did pretty much the same thing alleging that the mail in ballots were fraudulent and that the Democrats were rigging the election even before the first votes were cast?  After the 2020 election when it appeared he had lost the first step you took was to ask for recounts. These were done and they were such that they verified the initial accounts of the election. These were done with paper ballots so any question that the machines were rigged was put aside.
Yet Trump still insists that the election was rigged and that in fact votes for him will give it to Biden and that he is the winner of the election. He has had at least 49 cases brought in various jurisdictions throughout the United States attempting to cast doubt on the election and all but one case he has lost. The only win involved the distance poll observers could stand while watching the count.
The tally of the vote at this point has Trump behind by seven million popular votes and in the same margin of electoral college votes as Hillary Clinton was to him. Despite this Trump still says he won.
One could laugh at this as  the ravings of a maniac but  seeing other circumstances causes one to wonder if something is not a foot. Most worrisome are the appointment of unqualified civilians, or I should say whose only qualification is their unquestioned loyalty to Trump, to run the defense department, in effect Trump can give orders for military action without any pushback, Why is this being done if Trump and they will be out of their jobs in 47 days? Why are they refusing to cooperate with the Biden transition folk?
To out it another way, to what end are these men being installed? Is Trump hoping to bomb Iran as his farewell gift? Or, is it something gravely more sinister? How does it fit in with Trump's assertions that he was re-elected? As I see it there is one thing that fits.
This would be something that has never even been thought of as something that would be done in the United States. Maybe in some banana republic or barbarian nation but never here. But then you have to realize Trump often does things that were never done here before as he is doing now not accepting the results of the election.
What if Trump declares he has won the election because votes for him were given to Biden? What if he arranges to have himself sworn into office by Amy Barrett or Clarence Thomas in the morning of the 20th, refuses to vacate the White House, and sends troops to block the Biden inaugural.  He then positions troops to stop protests.
Who can stop him?
Sure it is a far fetched fantasy to suggest such a thing. Trump is just sore but he will come around, He just wants to line his pockets with Franklins before he leaves. He knows he lost.
But what if he truly believes he won?