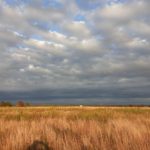 As sure as the sun will rise each day there is no doubt in the minds of most right  thinking Americans that Trump has suffered a massive defeat. Good riddance to him and his total ineptness. A man who only thought of himself and conned many onto believing great falsehoods followed by an adoring cult which justified his most idiodic actions. Never once – which is to me a totally stunner – did these cultist find anything that he did was wrong. Never once was this foul mouth, vulgar, spreader of hate criticized as if to do so even slightly would collapse their imagined reality that he was the Second Coming.
In my many years on this earth I have voted for persons seeking the presidency, some of whom were elected and assumed the office, most recently that being Presidentu Barack Obama.  I was never reluctant to criticize him when I thought he erred or pursued a wrongful policy. Nor were others who felt the same way. He was human – not divine – and made decisions humans make which can be faulty. There were others – some unlike me who held important positions in the Democratic Party who were vocal in their opposition to him.  Never did they follow along like we've seen with Trump folk fearful of making a public utterance expressing any disapproval of His Almighty Vileness.
Because of this, because these fools justified his every blunder with nonsensical arguments suggesting his wrongs were right because others may have done wrongs or casting upon the shoulders of others his responsibilities or rejecting scientific statements  for voodoo explanations or accepting a void of effective responses by pointing to one or two things Trump did early on which looking back were as effective as clearing a beach of sand one grain at a time the defeat was certain.
You don't  win a war by launching an early counter attack, praise its effectiveness, and the sit back pleased with oneself while the enemy slowly builds strength and overwhelms you in the end. Trump's victory, to be generous and give it that label, back in January was not a pyrrhic victory because all his forces remained in tact and he was well equipped to continue the fight.
Future generations will call it a trumpic victory standing for the proposition that an early somewhat effective step against an enemy will lead to a disaster without an ongoing effective follow up.
Covid-19 has administered to Trump  a total and massive  defeat. There is no doubt of its victory as Trump not only let it run rampant without a response but aided it by mostly ignoring it, lying about it, and leading his blind sheep into its tracks.
Today as it ravages the country Trump in his abject surrender to it remains dumbfounded and confused. He sees it striking those around him and like the emperor without clothes parades among his adoring disciples as if nothing is wrong and no one will call out: "the country is being decimated by Covid – do something about it – inaction is no longer an option "
No one dares tell him the truth. The cases, are piling up, the dead follow in increasing numbers, our hospitals are being overrun, and the nation will soon be on life support while his silent followers spread palm leaves before him.
Fortunately help is on the way but it may not come soon enough. Sadly Trump cares not. Sadly his cult will justify his inaction. Sadly.many more Americans will be infected and die. Sadly one who can do something about it has to wait 70 days.