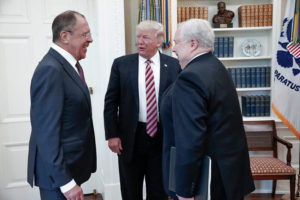 I know there are those who hate of others because they are different. I vividly recall standing at the corner of Savin Hill Avenue and South Sidney Street with a couple of guys who were as they say "on the dole" having some type of allergy to working for a loving.
This day a black man left Savin Hill T Station about 50 yards from where we were standing. He was carrying his metal lunch pail as I had seen him do on other days. He wisely crossed the street to the other side, and walked down past us. He obviously had been working and was returning home. He was part of one of the few black families in our neighborhood.
One of the loafers upon seeing him sad in a somewhat loud voice: "Hey! Look at him! He wants to be like us!" I recall thinking that was the last thing he wanted. He didn't want to hang around the corner and live off some government largess. He wanted to work and was working.
This man was looked down upon simply because of his color. That was so American where tradition has it that white people think they are superior to black Americans merely because of the accident of their birth to parents who were White.
Have you noticed the people who attend the Trump rallies? They are 99% or more white. Have you asked yourself what is it that Trump is offering them that draws them to him? Is it his exclusion of blacks from power in his America?
Have you noticed the people in Trump's cabinet and those who surround him on a daily basis? Have you noticed the lack of inclusion of Black and Hispanic voices or faces? Yes, there is one black cabinet member Ben Carlson. Trump's cabinet consists of  21 Cabinet-level picks, four are women, two of them Asian Americans, and 16 are white males. Obama had seven women, three Asian Americans, three African Americans and two Hispanics.
Trump has and a sprinkling of odd balls like Kayne West. He has Silk and Satin (or something like that). But his reach out beyond white Americans is basically non  existent.
This is the America that Trump seeks. One that excludes those others. One that says: "America is a white man's nation."
There exists a great fear that as our country slowly changes its complexion at some point those others may gain control. Why do white people have such fear? Why does Trump play off that fear and abet it? The 2018 fear of the caravans, today's pitch that black fold and Hispanic folk will be invading the suburbs.
Would it be so bad if other Americans took control in America? Aren't Hispanic and black Americans as much Americans as white Americans? Would you,if you are a white American be uncomfortable if that happened?
Have you ever asked yourself why that would be so? Is it because you fear if black Americans are in charge of the nation they would treat the white Americans like the white Americans treated them?
What does that tell you about yourself?