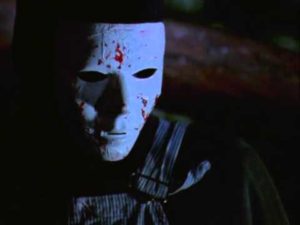 Fellow Americans. Tonight is the last time I will speak to you before the election next week. I want to thank all of you who sought to change things in this amazing country so that we could make it great again. We thought it was possible. We worked hard to make it happen. We were naive to think that the election would not be rigged. Well now we know.
It is even rigged to the point that when I say it is rigged my words are twisted to suggest that I am stating that on election day there will be massive acts of malfeasance. I have not suggested that.
I have said it was rigged a long time prior to election day.  It was rigged by Crooked Hillary and the Crooked Media and the Crooked FBI.
In no campaign in American history has the media conspired with one candidate to lie about the other and to bury the truth about its co-conspirator. You have seen this happening day after day as these crooked people work together to hide Hillary's evil and destroy the goodness of my voters.
My voters are maligned by Hillary as deplorable people because they want to make America great as it once was. Why is that deplorable to want to make America great? What has happened in this election should sicken the heart of every true blooded American. The country is about to be stolen.
How bad is it? How bad!  The husband of Hillary met with the Attorney General on the tarmac of an airport just as her Department of Justice was concluding its investigation of her. They spoke for over a half hour. What tremendous arrogance! Within a week of the finding.
You have to wonder the quid pro quo. Oh, yes, we saw Hillary's state department's quid pro quo trading with the FBI to change security classification of emails for jobs overseas. Despite destroying tens of thousands of emails after being asked to preserve them, the clearest obstruction of justice case possible, the AG and director of the FBI refused to act against her. She is above the law. The FBI sold it's soul to her.
Have you wondered why the media and alleged victims waited until the 11th hour to unleash wave after wave of attacks on my dealings with women. I have been campaigning for over a year; all those things if they were real should have been known back at the beginning. why were they held back until the last moment when they could not be rebutted?
The Wikileaks reports of Clinton's emails have been almost totally ignored. When we try to show the horror of them they say I am working with Russia.. They blamed the security breaches on Russia. I say there's no real proof it was Russia. How do I know that? We have taken no action against Russia. We would have done so if it was certain it was they who were interfering with our elections. They don't know for sure.
I could go on. I do not have to talk about her supporters paying people to invade and disrupt my rallies: nor the pay to play program she set up for getting government money in Haiti — only for friends of Bill, nor talk about Benghazi or her many lies. You all know them. You know them! You even know how she advocates partial birth abortion – that amounts to little more than infanticide – yet the media does not mention it.
I have done much soul-searching. For me to continue on as a candidate is to give my blessing to this cruel attempt to steal America. I will no longer participate in a fraud on the American people. I will no longer be a punching bag for these evil forces to pretend this is a legitimate election.
To save this great land of ours and to avoid giving any legitimacy to this rigged election, I am withdrawing my name from the ballot. I am not longer a candidate for the presidency. I urge you – you who have stuck by me – you wonderful and amazing Americans who thought we could change America and make it great again not to participate in this fake election.
I urge you to stay home. I urge you not to vote. You do not want to dirty yourself by participating. If the election has been rigged and stolen why bother participating. Why soil yourselves by going to vote in a fixed election?
Let the country know of your disgust.
I understand this will result in a Democratic Congress and many Republicans will lose their positions. But it is necessary for that to happen for the sake of our country. We need a new Republican Party. We will build it up from the ashes of this election. Let the Democrats and the Media run the country unimpeded with no one to blame but themselves so all in America can watch as they bribe and steal and regulate and increase burdens on all of us and bring America to its knees as a cripple. .
I will return. We will return. In 4 years we will come back both bigger and stronger and set things aright.
So join with me. Refuse to participate in this fixed election. Join with me to rebuilt our nation into what it should be – one nation, under God, indivisible and clean.
Thank you. God Save America.