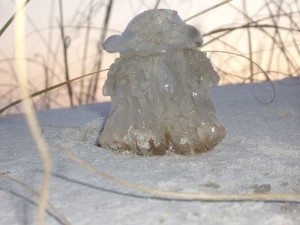 I'm not sure whether the shutdown that Trump created is still ongoing but if it is that means the federal workers will not receive their pay checks this Friday. That will cause a lot of people to experience inconveniences, some great and others less so. The majority of those who are affected are those in the lower income brackets of the federal service so I suppose they are less able to go without the check than others.
That is something that should never happen. Especially when probably half of the workers affected by the shutdown are still working. One working should be paid on a regular basis and not at the whim of the employer.
There are others who are not working. This is why a shut down is a particularly bad idea. People should not be paid for working if they are not working. The queer thing about a  shutdown is that those workers who must stay home and not work will be paid as if they were working.  You can just imagine how those who must work feel about that.
Trump came into the office that he now holds with a background in trading in real estate. Doing that he surrounded himself with lawyers who were paid to do his bidding. He dealt with people at arm's length. If he did not like a deal he could walk away from it; if he entered a deal after taking tons of dough out of it he could also walk away from it by going into bankruptcy. That left a lot of people who did work without remedy and without pay.
A business man running his operation has the old "my way or the highway" mentality. I suppose a dictator also has that option. In a democracy, things just don't work that way because the idea is that you must have others go along with you which means you often have to compromise. You have to recognize that you may have the best intentions making campaign promises but that does not mean you will achieve what you promised.
Trump campaigned on putting a wall between Mexico and the United States. He used that as a rallying call and his followers shouted in glee when he said "what are we going to do?" They'd shout "build a wall." Then he'd say: "Who is going to pay for it?" His adoring fans would shout: "Mexico!"
Do you remember he even went down to Mexico to meet with the Mexican president. He went there for the purpose of getting Mexican President  Enrique Peña Nieto to agree to build the wall. He came back and suggested that the purpose behind his trip never came up in his discussions. Those were in the days before we were accustomed to his lies. Perhaps some thought against every thing that made sense that perhaps that was the case. Then we learned from the Mexican president he told Trump as soon as the meeting started that Mexico would not pay for a wall.
Trump still sort of insists that Mexico will pay for it. Now he suggests it is going to be indirectly through the new trade deal he hopes to bring about. Although on the same hand he says the wall will be paid for by preventing illegal drugs from coming into the country which causes addiction and the great costs associated with it. Or, that the it is impossible to put a money figure on the rapes and murders committed by people coming up from Mexico so the wall is well worth it just because of that. He then insists that the people of the United States come up with the money to pay for the wall.
Where Trump's background hurts him is that he isn't in a position where he can walk away. His base won't let him. He's played them and now he must dance to their tune. No bankruptcy can help him; no lawyers can threaten people.
The Democrats are right in telling him you don't negotiate over legislation by shutting down the government. That's not how it is done in America. Many presidents have wanted something badly which they could not get. Consider Woodrow Wilson's League of Nations that he couldn't get through the senate. They went to the people and tried to convince them to put pressure on their legislators. They didn't punish innocent people by withholding their pay checks or punish the country by paying people for not working.
What type of country would we have if a president wanted something and not getting it could shut down the government? What would Trump want next if he thought that was the way to govern. We'd all have been better off if we had a man who knew how politics works rather than a businessman.