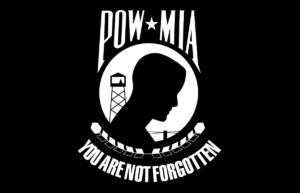 The confusion I've had over what motivated people to support a person like Trump seemed to become somewhat cleared up over the last few days. It happened as a result of Trump's continuing attempt to cast Senator John McCain in a bad light. How could it be, I wondered, would anyone support a man who would attack a real American hero such as John McCain? How could it be especially when anyone who supported him knew he ducked the draft using a phony excuse of bone spurs provided by a podiatrist who rented his office from Trump's father.
When I first learned of his attacks on McCain when he suggested he did not like people who got captured in combat I thought it was somewhat revolting. Trump has many failures as a man – cheating to avoid military service – multiple failed bankruptcies, two failed marriages, cheating on taxes, bullying people, etc. Yet despite all these  failures as a man, far and away the most egregious has been his criticism of American prisoners of war especially when you realize he was afraid to wear the country's military uniform.
These American warriors of the past, men and women, who had the misfortune of being captured have been denigrated by this man. Lately when I see a flag as shown on this page which says "you are not forgotten" I think that is true. They are not only not forgotten but are remembered by Trump for the sole purpose of libeling them.
Trump as you know has again engaged in unwanted attacks against John McCain. He does this in light of the long belief: "De mortuis nihil nisi bonum." 
I asked myself why is he still doing it? The answer that came to me, which as I said cleared my confusion, was that it played well with his supporters. Yes, his supporters like him attacking people like Senator McCain. They want him to attack the people who served in the military uniform of our country. And the pattern fell into place, Trump and his supporters hate everything that is good about America: its military heroes, its intelligence agencies, and people working for the American good in our many agencies.
Understanding that I asked myself, what kind of people would be in favor of tearing down those who served in the military and our country? What sort of person would find comfort in the idea that those who served deserve no thanks or commendation for their service but rather are to be scorned. There is only one answer. It has to be people like Trump those who found a way not serve in uniform by cheating or avoided such service through other methods.
He provides to them the excuse for their failure. He tells them it is all right not to serve the country because those who do are suckers – worse some get captured and should be criticized for having put themselves in that situation, like John McCain, a Navy pilot who was shot down by enemy fire over Vietnam.
I then started to look at those who were most supportive of Trump and sure enough it became clear that most of them did not serve in the military. Trump affirms for them that their desire not to serve was good and that it is the best way Americans should conduct themselves. Rather than being turned off by Trump's attacks on McCain they are comforted. They support him in doing this. There is no other conclusion one can make.
Those who know McCain describe him as "heroic, courageous, patriotic, honorable, self-effacing, self-sacrificing, empathetic, and driven by duty to country, family, and God."  No wonder Trump said: "I have to be honest: I've never liked him much, . . ."  McCain was everything Trump is not. There is no way he could like him and like the coward he is he attacks him after he is dead. Worse still, he does it because he knows his followers like it.
Tell me how is that good for our country? Tell me how that makes our country great?