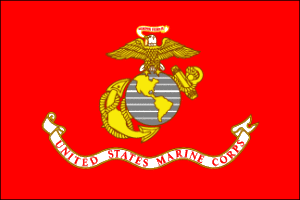 Icarus, Donald, think Icarus! You couldn't keep that big mouth shut. You liked those polls having you leading among sixteen others. It felt good being at the top of a field of plenty. You were king of the hill.
Hubris, Donald, think hubris. That was Icarus's downfall. Your old man's money (300 million) got you a deferment for a bone  spur in one of your feet (you forget which on) Your snide remark that the idea in war is not to be captured makes us think of how you ensured you won't be captured by not serving.
Hero, Donald, think hero. John McCain is really a hero. He flew combat missions over Vietnam. With his pull (old man and grandfather were Navy admirals) he could have sat back at the Pentagon. He was being tortured in prison camp and had a chance to get out before the others but choose to stay until all got out. Could you see your pampered self doing that Donald?
Quit, Donald, think quit. Your big mouth has made you toast. You are sinking faster than Icarus whose wings melted; even faster than McCain's plane after it was hit with a North Vietnam missile. You've become another Charlie Bratton, a mouth that has run away from its brain. You trumped yourself by talking too much and too loud and too foolishly. You won't be missed.
*>*>*>*>*>*>
JRC has it right, I am upset that fellow Marines were cowardly gunned down by a Muslim terrorist. He was fired from a job because he couldn't pass a security test after that he went to Jordan and who knows where else in the Middle East; he came back with a grievance. Why was he totally under the radar of our watch dogs who take billions of dollars to find these guys?  If he can't pass a security test how can he still get an automatic weapon after coming back from areas where ISIS is influential. We need answers. Unfortunately the FBI that answers to no one is in control of the investigation.
The last I read the FBI was still looking for a motive. Maybe I should call it. I figured it out within minutes of the shooting. He had a hatred for Americans who serve in our military, especially Marines.
*>*>*>*>*>*>
The 2020 Tokyo Olympics has scratched the plans for the 1.2 billion Olympic stadium which at last count had doubled in cost. The Japanese are going to start all over looking for a less expensive plan.
Boston 2024 is also planning a 1.2 billion Olympic stadium. Our stadium unlike Tokyo's is going to be like modern baby diapers, disposable. It will be here by 2024 and gone by 2025. The Boston plan for a disposable stadium has never been tried before. If everyone walks away after the Olympics finish it will be the taxpayer who will have to foot that bill to take it apart.
The 2024 planners expect 6 billion in public money to be spent for planned future highway and infrastructure prior to the Olympics. They want Route 3 to the Cape widened. They say these don't count as public funds.
*>*>*>*>*>*>
53 days until the big day that makes Christmas look like Bunker Hill Day. Soon the excitement will overwhelm us. Yes, only 53 days to the time of year that begins the season of joy for millions upon millions of Americans. Some suggest it be made into a national holiday because it is the most awaited  time of year in America. They suggest it replace the Labor Day holiday since unions outside the public sector have all but disappeared.