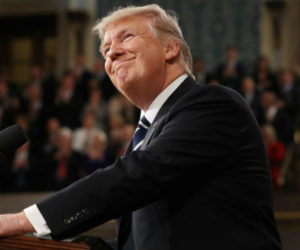 It's clear Trump withheld aid to Ukraine. It was aid in the amount of $400 million that had been appropriated by Congress that had already determined that Ukraine had been meeting its obligations to receive the aid. Part of its obligation was to act against the Soviet legacy corruption that had grabbed Ukraine by the neck and was strangling it.
It's clear that the Ukraine had a Maidan Revolution. The second revolution in ten years. The first was the Orange Revolution. These were an attempt by the people of Ukraine to root out the corrupt leaders that were working more in line with Russia than the Ukrainian people.
The Maidan Revolution was in 2014 against Victor Yanukovich who had rejected the people's desire that Ukraine unite more closely with the West and away from Russia. Because Yanukovich was a Putin ally he tried to pull Ukraine into the Russian orbit. During the mostly peaceful revolution Yanukovich stationed snipers on buildings who fired at the unarmed protesters. He was forced to flee the county. He headed for Russia where he was welcome with billions of Ukrainian money.
It is clear that one of Yanukovich's top advisor was Paul Manafort. He was forced out of Ukraine along with Yankovich. He ended up – strangely – as Trump's campaign chairman. One of his first acts was to change the Republican platform condemnation of Russia's seizure of Crimea and invasion of eastern Ukraine.
It is clear Russia invaded Crimea in response to the Ukrainian people ejecting Yanukovich immediately after the Sochi Olympics. Unfortunately for Putin, this was his really big show and the Maidan revolution occurred before and during it which prevented him from taking sterner measure to suppress it. He did not want other nations boycotting his Olympics so he stewed and planned his revenge.
The Russian invasion was done by troops who had removed all indicia that they were Russian troops. Their uniforms, vehicles, tanks and other equipment eliminated all signs of their origin. This gives an idea of the mentality of Putin who somehow believed the world would be fooled into thinking they were not Russian.
Despite conclusive proof that the Russian government set up sites within Russia that actively worked on behalf of Trump during the 2016 election, as shown by  a bipartisan Senate Committee and all U.S. intelligence agencies, Trump at Helsinki believed Putin's denial of doing it. I suppose that  if Putin denied the troops invading Crimea were Russian, as Putin did, Trump would have believed that also.
It is clear Russia has invaded Crimea. It is clear it is still invading Ukraine and is engaged in a hot war in the eastern part of that country with Russian troops like those that invaded Crimea not wearing Russian uniforms. It is clear these Russian troops used a Russian supplied missile to down a civilian aircraft.
It is clear Ukraine needs all the help it can get to keep its democracy. It is clear that in a ham-handed manner Trump sought to keep that aid from Ukraine. Here's how Trump tried to undermine Ukrainian's ability to defend itself.
Trump administration told Congress the approved aid to Ukraine was going on February 28. It didn't happen. Again on May 23 , it said it. It failed to explain the reason the funds were delayed. On July 18 it announced the funds were being withheld. This upset those working with Ukraine. They could not get an answer why it was happening.
On August 12 the Whistleblower bravely filed a complaint about the July 25 telephone call between Trump and President Zelensky which he said Trump was wrong seeking favors which included an investigation of the Bidens. (Transcript of call shows that was correct.) Whistleblower complaint sent to White House, word leaks out about it, and on September 9 Congress announces an investigation, on the 10th Congressman Schiff tells of Whistleblower complaint, and on the 11th the aid is released.
The big problem the GOP puppets have is explaining why Trump never explained why he withheld the aid during the time it was being withheld. Many people in our government who had to interact with the Ukrainians wanted to know the answer and never could find it. If it was for corruption or because the European nations should do more he never said it. It remained a big mystery. The puppets thus have to come up with preposterous positions such as demanding Biden's son be investigated as if that changes anything.
There is no doubt Trump was trying to force the investigation into the Bidens, Burisma and CrowdStrike. You do know about CrowdStrike, don't you? It's the company Trump wanted investigated by Ukraine. Look it up.