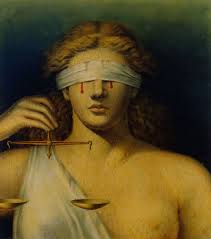 Stephanie Clifford wrote about Derrick Hamilton who had his 1991 murder conviction overturned by a Brooklyn Court last week. Hamilton had been released from prison on parole after serving 20 years. In prison he said he kept his sanity by delving into the law and becoming a jail house lawyer.
Here's what Ms Clifford wrote about why he went to prison: "Hamilton was just out of prison for manslaughter in 1991 when he was charged with shooting a man, Nathaniel Cash, in Bedford-Stuyvesant. Jewel Smith, Mr. Cash's girlfriend, claimed she was the lone eyewitness to the shooting, but her version of what happened was inconsistent. She told the first detective who interviewed her that she had not seen the shooting. But according to Mr.[New York Police Detective] Scarcella, who interviewed her later, Ms. Smith said she had seen the murder and implicated Mr. Hamilton. In a post-trial hearing, Ms. Smith said she had been pressured by Mr. Scarcella to name Mr. Hamilton as the killer, according to a defense filing. The Conviction Review Unit [of the Brooklyn DA's office] revisited the crime scene and interviewed Ms. Smith in North Carolina, and found she was "unreliable, incredible and for the most part untruthful," a prosecutor, Mark Hale, said in court. "They had to depend upon her credibility to convict Mr. Hamilton," and as a result, "his due process rights were violated."
It is difficult to get a real understanding of the case without more facts. Certainly at trial there was more evidence than Ms. Smith testifying that Hamilton did it. We have no idea what the relationship with Hamilton and the decedent Cash was prior to the killing; nor do we know anything about the circumstances immediately prior to it. I assume  the jury that convicted Hamilton knew that Ms. Smith had made a prior inconsistent statement and that Ms. Smith had been properly cross-examined. More than twenty years after the event the DA finds she is "unreliable, incredible and for the most part untruthful" which the jury didn't at the time. One has to wonder why the same DA's office also didn't at the time she testified.
If you don't know Detective Scarcella has been taking quite a beating in the NY press because he is said to have used the same eyewitnesses for more than one conviction and some have said they lied. I don't know if Ms Smith was used on other occasions or not by Scarcella or whether Scarcella is a good or bad cop. It  does seem that like with Annie Dookhan anything he touched has a bit of taint on it. Nor do I know on the little information provided whether Hamilton was wrongfully convicted as the judge found.
I'm interested in this case because it shows the problem with having the testimony of one person to a crime. Here Ms Smith told one story and then another. That's not unusual. People don't like to get caught up in police matters and will usually say they didn't see the crime when they did. Only after pressure is put on them will they admit the truth. If we are to say the first thing a person said must be believed and all subsequent statements must be disbelieved we'd have few convictions. How then do we decide what statement the witness made is true. We trust the advocacy system and subject the witness to cross-examination. But as we see with Mr. Hamilton, if he didn't do it as the judge found, that didn't work too well.
I found Ms Clifford statement that Ms Smith "claimed she was the lone eyewitness to the shooting" curious. It seems to imply there may have been others. Are we to think they were not produced for some sinister reason?
All of this relates to the matters I am dealing with. How do you know when a person is lying? There really isn't any way unless there is other evidence to show the statement is a lie. In the Whitey saga most of the evidence people relied on is from criminals who are notorious liars; not only that they were murderers who would gain great benefits by lying.
The DA in Brooklyn said because the credibility of Ms Smith was in question and she was the only witness to his crime his conviction was wrong because "his due process rights were violated." Couldn't the same thing be said about the witnesses against Whitey Bulger each of whose credibility has to be in question. Or, more significantly about John Connolly who had Salemme testify against him and who later admitted he lied.
The great problem in looking for the truth in the Whitey saga is that what we know for the most part comes from the mouths of people whose stock in trade is to lie. Yet judges have picked and chosen among the lies to come up with what they day is the truth. The real question is whether you can ever get the truth out of a barrel of lies.