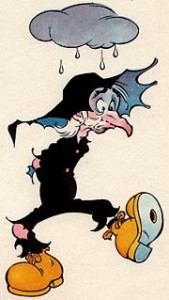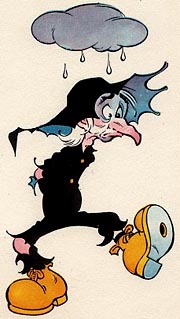 Unlike the present president I don't watch television much. Rarely have I seen it in the morning and usually in the evening I watch PBS News Hour which is becoming more and more difficult to watch so I jump around a bit to other cable news shows for around an hour at night. I also as you know watch TCM's old movies and some football, mostly college.
I do however have twitter accounts (actually more than three) which I rarely used other than in connection with TTTT (this blog). Most recently I set up one to follow tweets from Trump. It is under the name Matt O'Boston @mattoboston. Most of my tweets, and there have not been many, have come between three and four in the morning when lately it seems I wake up no matter what time I go to bed.
Unlike the present president when I'm not watching television I do a little scratching out some of the posts I make or reply to comments but mostly I'm reading. Right now I am reading "Black Night, White Snow" by Harrison Salisbury about the Russian Revolutions of 1905 and 1917. I happen to be at the point where he is explaining the conditions in Russia just before 1905. Reading about Tsar Nicholas II, I was struck by the words of the Minister of War Alexei Nikolayvich Kuropatkin  that seemed to me to describe exactly what we are stuck with in the person of Tsar Donald.
"our Emperor has grandiose plans in his head to seize Manchuria for Russia and to go on from there to unite Korea with Russia. He dreams of putting Tibet under his power. He wants to take Persia and occupy not only the Bosporus but also the Dardanelles. When we ministers hold back the Czar from achieving his dreams he feels in his disappointment all the more certain he is right and that he understands better than we the glory and the good of Russia. That is why the Bezobrazovs, singing in unison, seem to the Czar more understanding of his purposes than we ministers".
After reading that do you get the same feeling that I did that Tsar Donald is cut from the same cloth as Tsar Nicholas II. He has surrounded himself with some cabinet members who can offer him some solid advice but he is also surrounded by sycophants like Stephen Bannon who sing in unison telling him he is right. We know that Tsar Donald did tell us he understands things better than the military generals so their advice will always be subservient to the "yes" people who he surrounds himself with.
As you know Tsar Nicholas II would get into a war with Japan, the Russo-Japanese war. This happened in part because he and the Czarina believed the yellow race must be put in its place. I wonder if Tsar Donald is not of the same mind when it comes to Mexico with his foolish insistence that it will pay for the wall. Then it is suggested that he feels by putting an import tax on Mexican goods of 20%, which will be paid by the American consumer, that is how Mexico will pay for the wall. (He is chasing the average Mexican into the arms of anti-American "go home Yankee" leftist political parties. That will be big trouble if that happens.)
You know the rest of the story how Nicholas went to war and lost at Port Arthur when the Japanese pulled a sneak attack (sound familiar?). Then in May the whole Russian fleet was destroyed by the Japanese. You understand how the Russian people were shocked by the loss to an Asian country. The Navy at home had a mutiny against the tsar. He made concessions and little soviets were set up. You understand how things under the tsar kept falling apart, the WWI debacle, and the 1917 Revolution bringing the Bolsheviks to power.
Nothing good comes from having a leader unable to face the truth and lies. Nothing good comes from a man with screwball ideas and the more he is told he is wrong the more certain he is that he is right. If history is a teacher nothing good is in store for America.